Hiding Lauren's Hair Dye
Posts: 441
Joined: Wed Aug 27, 2008 1:28 pm
Location: i'm lost.
Contact:
i watched blow last night, i love me some johnny depp!
Private Kaitlyn Cullen of Jasper's Army.
"Forged in war, born of death, saved by love." - Jackson Rathbone. <3
Fishing with Charlie
Posts: 881
Joined: Wed Aug 20, 2008 9:32 pm
Location: waiting for Edward Cullen <3
Harry Potter and the Goblet of Fire!
I got to see Rob! *swoon*
HP was on TV.
I only saw bits of the movie, but they all had Rob in it.
Thank you Camille for making me this banner and being such an amazing friend and person. Love you. <3
Hanging Up on Jessica
Posts: 695
Joined: Fri Oct 03, 2008 10:38 pm
Location: Hanging with my love, Seth
Contact:
Some of Blue Velvet. Really David Lynch has an extremely weird mind.
Randomness Regular
since #7 E<3B
Team Bill...er, no Eric..no Bill..
Ignoring Renee's E-Mails
Posts: 713
Joined: Sun Oct 05, 2008 9:37 pm
Location: <3!
Contact:
Sleepless in Seattle. I love that movie!
Acquiring a Taste for Mountain Lion
Posts: 2046
Joined: Sat Aug 16, 2008 9:21 pm
Location: In a house with Emmett... Oops. House gone. :)
Contact:
In theatres: Twilight (6th time)
on DVD: Super Size Me. My health teacher is just begging me to throw up on her, isn't she? I mean, gal! That movie will always make me sick, no matter what I do.
HR Manager of EDC::Proud Klutzer::Midnight Sun Virgin
Wandering Through Town
Posts: 41
Joined: Sat Nov 29, 2008 10:27 pm
Location: Forks, Alabama
Contact:
I just got done wacthing
Blue Crush
I LOVE that movie
ambriece
I watched 'Into The Wild' a few days ago for the second time.
I love that movie.
Alexander SUPERTRAMP!
Last movie I watched in theatres was Twilight.
Helping Mike to Get a Clue
Posts: 598
Joined: Sat Aug 16, 2008 8:32 pm
Location: Letting Jacob warm my lips.
I watched John Tucker Must Die last night. I love that movie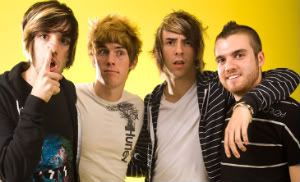 Are we wasting time or is it wasting us?
Learning to Love Green
Posts: 80
Joined: Tue Nov 25, 2008 6:16 pm
Location: Washington
I watched Kung Fu Panda last night with the kids I was babysitting. I guess I didn't really watch it though because one of the kids wouldn't sit still... haha
Proud Hand Laborer in EDC, Inc.
Private Vanessa Frost in Jasper's Confederate Army
Being Tortured by Jane
Posts: 11483
Joined: Fri Dec 05, 2008 9:20 pm
Location: Postaholic. Vampirizing Sarah, Emo Tee-angers! DSCL 4 LIFE
Contact:
Twilight I watched it like 2 times!!
(i nkow not alot but i cant stop thinking about it and i am soo busy and i cant get out to watch it but i really want to)
APPC~Party Manager.Leo~Volturi
Cosimo Tagliano~Jamie-Drake.On The List. Seth-Team Jake