Joining the Hunt for Enemies
Posts: 6978
Joined: Wed Aug 20, 2008 8:10 pm
Location: preparing for next winter
Contact:
I finally saw Prince Caspian yesterday. It was sooo amazing!!! I liked it a ton more than The Lion the Witch and the Wardrobe.
Team Edward&Esme~SBS Assistant 2 the Cobosses~APPC
St Cullens Head of Neurology~Tetrarch
Need something to read? Try
http://www.jennacooper.com
Settled in Forks
Posts: 1
Joined: Wed Nov 26, 2008 5:09 am
Yes Man
This afternoon, was better than I thought. Jim Carrey FTW!!
Jump Starting Bella's Truck
Posts: 127
Joined: Fri Oct 31, 2008 12:10 pm
Location: frolicing through the unicorn forest that is RPattz's hair
i saw the curious case of benjamin button yesterday, anddd twilight again for the fifth time
benjamin button was good, brad pitt did an amazing job but i found it very depressing and hard to sit through it for three hours! they should've made twilight three hours long instead...
lol

Team

Edward

,

Emmett

,

Alice

,

Jacob

,

Garrett

,

Jasper

,

Seth

,

Bella

,

Charlie

, and

Renesmee

<3
"And by the way I adore you..in frightening, dangerous ways" - Edward Cullen, Midnight Sun
Lusting for Blood
Posts: 1370
Joined: Wed Dec 03, 2008 1:09 pm
Location: Trying to replace Annabelle
Curious Case of Benjamin Button is 3 hours long?! Wow! Yeah Twilight should have been that long.

I saw Boy in the Striped Pajamas yesterday and it was really good! The ending was so shocking no one in the theater could move. We all just sat there and wondered if we really had just watched that!
"Forged in war, born of death, saved by love." -Jackson Rathbone on Jasper Hale
Twilight Mafia- Roxy Bengaza
Taking Nature Lessons from Jacob
Posts: 18807
Joined: Fri Dec 12, 2008 3:04 pm
Location: Where I always have been. The other side.
Contact:
Harold & Kumar: Escape From Guantanamo Bay.
Sick at times, but still hilarious.
Gamzee is best troll; Dr.Facilier is best Disney villain, Dimitri is best Cooper gang member. They all are associated with purple. That is awesome.
Jump Starting Bella's Truck
Posts: 108
Joined: Fri Sep 26, 2008 2:32 pm
Location: Allendale for school/Chicago hometown/Forks in my mind
Contact:
Over xmas break I saw Four Christmases with Vince Vaughn and Reese Witherspoon...it was pretty hilarious and it was SCARY how I can see my family acting that way with my friends. Lol. It got serious all of a sudden towards the end which I was not expecting...still great though.
Touched By Cold Hands
Posts: 1249
Joined: Wed Oct 01, 2008 3:52 pm
Location: A Hidden corner of the BAA
Twas Leon - very good film i watched with my lovely bf earlier- Gary oldman is damn good at being insanely creepy *shudders*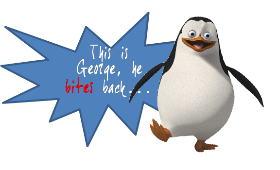 *Does crazy dance with vampire penguin*
I'm staying!!!
I'm on The List
Jess & Rach - Valek's girls
Settled in Forks
Posts: 23
Joined: Sat Jan 10, 2009 10:55 am
Location: USA
I re-watched The Bourne Ultimatum last night.
It was pretty, kinda hard to follow at times but some
good one liners.
Just saw "28 days later" on tv, now that's what I call a horror
Laure
Leb' die Sekunde, bis die Unendlichkeit
Buying a Better Raincoat
Posts: 59
Joined: Wed Oct 15, 2008 7:51 pm
Location: i wont tell you, stalker!
i saw bride wars. i thought it was pretty good................. then again, im a sucker for chick flicks