Ignoring Renee's E-Mails
Posts: 713
Joined: Sun Oct 05, 2008 9:37 pm
Location: <3!
Contact:
Spirited Away.

One of my favorite movies! I always love those Miyazaki films.
Acquiring a Taste for Mountain Lion
Posts: 2046
Joined: Sat Aug 16, 2008 9:21 pm
Location: In a house with Emmett... Oops. House gone. :)
Contact:
I watched Flicka for about the billionth time. I love that movie. I used to be SO obsessed with horses, so it brings back some very good memories. Plus, it NEVER fails to make me cry. I don't care where I am, who I'm watching it with, or what time of day it is, when her dad (aka Tim McGraw) is talking to her by her bed, I about die.
Gah. I'm such a sap.
HR Manager of EDC::Proud Klutzer::Midnight Sun Virgin
Hiding Lauren's Hair Dye
Posts: 450
Joined: Sun Dec 28, 2008 9:27 am
Location: Ecosse
Saved!
Haha, that film always makes me laugh.
Call That a Comeback?
YOU ME AT SIX
Changing People's Minds With Jasper
Posts: 2620
Joined: Sun Sep 14, 2008 9:02 am
Location: Singapore
December Boys.

It's quite a nice movie.
Team Carlisle
~
Cullenist - Hail to Carlisle
Wishing for a Yellow 911 Turbo
Posts: 12793
Joined: Mon Dec 22, 2008 11:28 am
Location: *England* Co-owning dumb hat with Ayan. Watching over y'all and making typos into words. XD
Contact:
I rewatched The Devil wears Prada yesterday, and tomorrow I could be watching twilight! *fangirl squeal*
Team Rose | Jeninininini, The List | Tia - Twi-twin | Derek - Twi-Guy
Officially Bitten!
Posts: 1520
Joined: Wed Aug 13, 2008 10:44 pm
Location: Earth
Contact:
I saw I Love You Man the other day. It was funny..but I think it could have been funnier..Lol..It was a good movie though. I love Jason Segel and Paul Rudd in like, everything.
Helping Mike to Get a Clue
Posts: 598
Joined: Sat Aug 16, 2008 8:32 pm
Location: Letting Jacob warm my lips.
I'm watching Saving Private Ryan right now. Suuuuuch a good movie. It's making me cry :[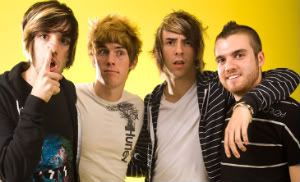 Are we wasting time or is it wasting us?
Fishing with Charlie
Posts: 881
Joined: Wed Aug 20, 2008 9:32 pm
Location: waiting for Edward Cullen <3
I watched Nick and Norah's Infinite Playlist. I thought it was really funny. I liked it.
I also watched Juno the later that day. It was an okay movie.
Thank you Camille for making me this banner and being such an amazing friend and person. Love you. <3
Riding in the Rabbit
Posts: 3406
Joined: Mon Jan 19, 2009 7:57 pm
Location: Here, there, and everywhere in between.
Twilight and Van Helsing were the last 2 movies I watched last night. Its kinda weird if you compare the different versions of vampires!
Fan Fiction Addict•The Halfway House and Brute Squad Member•Banner/Signature OCD
Team Edward•JazzGirl's Official MiniMe•Cullenist•Keeper of the Names•Hatter Obsessed
Wrestling With Emmett
Posts: 2580
Joined: Sun Aug 24, 2008 8:55 am
Location: Preston, England
♥midnight_sun♥ wrote:Twilight and Van Helsing were the last 2 movies I watched last night.
those are the last 2 films i have watched!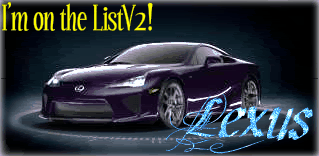 Alexa | Im on The List : Lexus | banner from narnia
Mafia Valentina Ricci
Team Esme | Bri and The Brits