Hanging Up on Jessica
Posts: 674
Joined: Wed Aug 13, 2008 10:17 pm
7/10

Children of Men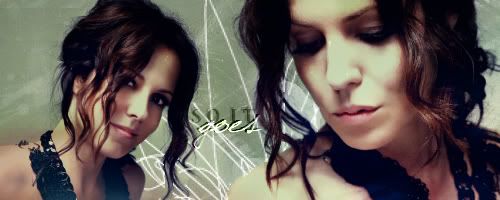 ---
---
Cliff Diving with Embry
Posts: 3236
Joined: Fri Oct 17, 2008 9:51 am
Location: Somewhere in Vegas having and argument with Riley Reynolds.
Contact:
8/10

Sleepy Hollow
Team J.Action
Twinnie:TillyWhitlock


A PROUD RANDIE and LEXLING


I Speak My Mindand i tweet too!
---
Part of Carlisle's Clan
Posts: 2125
Joined: Mon Aug 25, 2008 9:18 pm
Location: gnawing on Edward's earlobe
I don't want to be a tattle tale, but a lot of you are playing your own rules.

The person above didn;t even post a movie' so I will post 2 for me:

you snuck sleepy hollow in as an edit: I give that 5/10 - Love Johnny Depp but I've had enough of tim Burton

Mall Rats 9/10 - I loved it
Mall Rats
edit: please forgive me for wanting these rules to be followed becasue there are a lot of adults who love it here, but are not in the same electronic world as our teen twi lovers.

Sometimes I am not satisfied with my signature!
---
Buying a Better Raincoat
Posts: 69
Joined: Mon Dec 01, 2008 1:10 am
Location: between Edward's stone arms
Contact:
If I were to compare it to the book..I would have to say 7/10..
but as a movie alone..9..
"It's all about who you know"

"In that case, i hope you enjoy disappointment"
Edward Cullen
---
Finding Stuff in Billy's Trunk
Posts: 3571
Joined: Wed Oct 01, 2008 5:25 pm
Location: Looking for Taylor Lautner!
Ok since you didn't put one:
Shallow Hal
RR! ~ Major Dark! ~ I <3 Peeta! ~ J<3B ~
---
Ignoring Renee's E-Mails
Posts: 763
Joined: Thu Sep 25, 2008 7:47 pm
Location: NJ
Contact:
7/10

The Holiday

Avi by Shel
Sisterhood of the Traveling Book
GM of Wingtears Non Veggie Vamp Cafe
Member of Wingtears High Council
Gen Y Thread is <3
---
Hanging Up on Jessica
Posts: 659
Joined: Sat Oct 11, 2008 5:46 pm
Location: Looking for my Mercedes Guardian
8/10 Really Good - I was soo happy when they all hooked up , but of course as if they wouldn't
Mean Girls
* * Sapere Aude * * Jasper is my Edward : D
---
Hiding Lauren's Hair Dye
Posts: 441
Joined: Wed Aug 27, 2008 1:28 pm
Location: i'm lost.
Contact:
7/10
it's a guilty pleasure, but i dont like lindsay lohan at all.


sid and nancy.
Private Kaitlyn Cullen of Jasper's Army.
"Forged in war, born of death, saved by love." - Jackson Rathbone. <3
---
Hiding Lauren's Hair Dye
Posts: 435
Joined: Sat Aug 23, 2008 2:30 pm
Location: in the middle of a cornfield... literally
8/10 i love older movies

When Harry Met Sally
---