Lusting for Blood
Posts: 1382
Joined: Thu Aug 21, 2008 3:30 pm
Location: Small town in Italy. Watching the sunset
Contact:
Have you found it yet.
You should be able to see it

IT will say Bkue Team on it

My site!!! http://z3.invisionfree.com/Crimson_Sand/index.php
Twi-Twin Jenni
JOF
Jane-Volturi~Major Eva- Jasper's army
---
Teaching Eric Social Graces
Posts: 265
Joined: Wed Nov 26, 2008 1:58 pm
Location: Searching For Jasper
Yeah I did
---
Lusting for Blood
Posts: 1382
Joined: Thu Aug 21, 2008 3:30 pm
Location: Small town in Italy. Watching the sunset
Contact:
Okay this is for everyone

If you have any ideas for a new banner that deals with team red and blue pm mee.
We, the Majors, are looking for new ideas and we want your help.
so please pm anyone of us.

Thanks,
The Majors

My site!!! http://z3.invisionfree.com/Crimson_Sand/index.php
Twi-Twin Jenni
JOF
Jane-Volturi~Major Eva- Jasper's army
---
Banging Out Dents with Tyler
Posts: 384
Joined: Fri Nov 14, 2008 1:19 pm
Location: Dothan, AL
Contact:
Hey Red Team! Make sure you go vote for a team name in the battle plans forum! The poll is up! yay!
*cough*stainlessclaret*cough*
Haha.
I'm not biased or anything.
I've been Jazzled!
Vampire Baseball is sexy!
Randomness Regular! <3
Pvt. Elizah Loveless of Jasper's Confederate Army - Stainless Claret!
Wrecking Ball Operator @ EDC, Inc.
---
Lusting for Blood
Posts: 1382
Joined: Thu Aug 21, 2008 3:30 pm
Location: Small town in Italy. Watching the sunset
Contact:
I don't think this is known but
Guys are welcome to join too.
My cousin is on there
(made him really oh well)

Blue team pole is up as well
Go vote!
*looks around for team*
Where is blue team anyway?

My site!!! http://z3.invisionfree.com/Crimson_Sand/index.php
Twi-Twin Jenni
JOF
Jane-Volturi~Major Eva- Jasper's army
---
Jump Starting Bella's Truck
Posts: 118
Joined: Sat Aug 16, 2008 4:41 pm
Wow, how I have not joined this yet?
I Signed up on the Battle plan site under Chloe Meadows. I don't know exactly how team assignments work but I requested to Join the Red team and if at all possible I'd rather be on the Red team. I see that I was assigned to Blue just now but is it at all possible to change that?
(probably easier to ask over there, I'll do that)
-What was your first impression of Jasper?
My first impression, hmm it's hard to remember. The first real memory of Jasper I have from the series is when Edward was "Having Bella for lunch" and he walks in with Alice. I just thought, still do think, that he was adorable. I can see him being excited about playing Ball and now we know why with his amazing bat twirling skills.
Also that one subtle line at the end when Alice says she's going to see if Carlisle will come to and he says "Like you don't already know." It's just so cute to see him joking with her because there is that side of Jasper though it often gets pushed aside in the series.
- What do you like about Jasper?
So many, many things. I looked up something I wrote in the past and realized it's literally over 3 pages long so I'll summarize best I can.
I love Jasper's love of Alice. Alice is and always will be his everything and he does the best he can to be everything to her. His love for her is so incredibly powerful and it's an expression of how loyal and caring and beautiful he is.
Another expression of how beautiful he is is his power. Empathy. He knows what everyone is feeling because he's caring enough to help them. I love how he is strong and stubborn in many ways but he does it because he cares. I also love his nifty little power, and the many ways he's come up with using it (J. Jenks anyone?).
Last but not least his choice to be vegetarian. Sure one reason is his love for Alice but I strongly believe he also does it for himself and the humans he does not want to kill. He feels their pain, their fear, their longing to live and he wants nothing more then to stop hurting them. Hurting them hurts him but the funny thing is not hurting them also hurts him. It's almost a lose lose situation for him but he's willing and fights all the time to rise above his natural instincts and sacrifice himself to keep others safe.
- What is your opinion on Jasper's past (in the army, with Maria, etc.)?
His past is very interesting. It shows allot about him that he faked his age and broke rules to fight and protect what he believed in. Also that he's a natural leader, I love that. It definitely shaped him in many ways, namely his thirst for blood from Maria, but also like I said the leadership and loyalty in him.
- What do you think about the casting of Jackson Rathbone as Jasper in the Twilight movie?
Jackson is so incredibly talented. Not just as Jasper, but in everything he does. It's absolutely incredible that he's Jasper and he really is perfect as the role. He's got the right balance going on and he's completely beautiful. He can do magical things with a baseball bat.
Can't wait for eclipse!
If it wasn't Jacksper the movies would never be the same.
(Oh, and I love his eyes! and smile...)
- What is your favourite Jasper moment and/or quote?
Oooooh....How about one from each book yes?
Twilight:
OK I can't narrow it down but I have two. Well 3, but 2 are the same at different times. I love how he keeps telling Bella how she is wrong and she is more then worth it to Bella. (happens twice). Number 3 is acctually an outtake but when he VERY SUBTLY (
) put Bella to sleep when she started freaking out over a toothpaste and food.
It's rather sad that so much of him got cut in Twilight...so many adorable outtakes.
New Moon:
When he attacks Bella. That is acctually the sole reason I went out and bought New Moon since chapter 1 was at the end of Twilight. I thought there would be more of him in it. Also when him and Alice reunite at the airport and also (though it was a one sided convo) him wanting to come to Volterra...

Eclipse:
Everything Jasper did and said in Eclipse is one of my favorite moments.

Breaking Dawn:
Chapter 2 where he pops up in Bella's window and makes her relax. Also that he was just really happy to be around her cause she was happy. And the end where he explains J. Jenks The quote "It's just been my experience that some working relationships are better motivated by fear then monetary gain." and it's just so cute to picture him sandwiched between Alice and Esme...
- Anything else you'd like to share about yourself, or how you came to love Jasper?
Hmmmm...Not sure. Maybe that I would probably if 1. I didn't believe I am Alice (what I'm not?) or 2 she was so prepared every time I tried to...
Um, I'm not sure exactly what to say. I might think about something and add it later.
Private Chloe Meadows of Jaspers Confederate Army- Stainless Carlet
---
Hiding Lauren's Hair Dye
Posts: 441
Joined: Wed Aug 27, 2008 1:28 pm
Location: i'm lost.
Contact:

welcome to the army private chloe meadows!
you'll love it here, i'm sure.

just poppin in to say hi to all my lovely jasper lovers out there.
make sure you guys all vote for team names, i did!
p.s. GO TEAM BLUE!!
Private Kaitlyn Cullen of Jasper's Army.
"Forged in war, born of death, saved by love." - Jackson Rathbone. <3
---
Cliff Diving with Embry
Posts: 3236
Joined: Fri Oct 17, 2008 9:51 am
Location: Somewhere in Vegas having and argument with Riley Reynolds.
Contact:
hello peeps who has been jazzled by our jasper..
just dropping by to say hi to all...
esp team red..
Lilith D.. : where are you?? haven't seen in a while..
welcome to the newbies..
red team.. vote for our team name..
Team J.Action
Twinnie:TillyWhitlock


A PROUD RANDIE and LEXLING


I Speak My Mindand i tweet too!
---
Hanging Up on Jessica
Posts: 674
Joined: Wed Aug 13, 2008 10:17 pm
Sorry I haven't posted here in a while. And just so you all know, I'm Aurora Faust over there.
I can't wait to start this thing.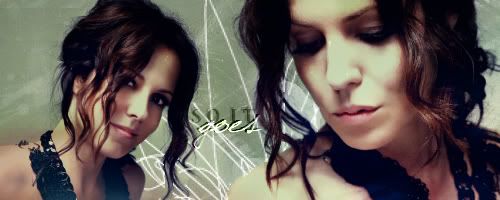 ---
Lusting for Blood
Posts: 1382
Joined: Thu Aug 21, 2008 3:30 pm
Location: Small town in Italy. Watching the sunset
Contact:
I put you on red team
But now the teams are unevan
And I don't like that
We need to find a new member.

I'm more than ready to start battles
I really want to have one soon.
But need to talk to other majors

And Any blue team member needs to go vote for our name
please.
Thank you.

I also need to talk to all majors and captains as well.
dates and whatnot.

Thanks
Major Eva

My site!!! http://z3.invisionfree.com/Crimson_Sand/index.php
Twi-Twin Jenni
JOF
Jane-Volturi~Major Eva- Jasper's army
---