So Jealous of Emily
Posts: 4175
Joined: Wed Aug 20, 2008 8:05 pm
Location: Land of Snow and Mormons
*snorts*
9/10

"I laugh at everyone's stupidity, including my own."
-Oh, just guess who said that....
Banging Out Dents with Tyler
Posts: 350
Joined: Sat Nov 01, 2008 8:51 pm
Location: Getting down with the sickness
10/10
"Agh! Why would someone leave a spleen just lying around like that?! Simmons, I need your ovaries!!"
~ Donut, in
Red v
s. Blue
Da na na na na NA NA NA NA na na na na na VURKTOID!!!

10% luck, 20% skill, 15% concentrated power of will,
5% pleasure, 50% pain
And 100% reason to REMEMBER THE NAME!!!!
Jump Starting Bella's Truck
Posts: 103
Joined: Fri Oct 17, 2008 9:24 pm
9/10 tee hee

"This tastes pink. Really pink. It's really bad; it's like drinking My Little Pony."
Luke from Gilmore Girls
Ignoring Renee's E-Mails
Posts: 713
Joined: Sun Oct 05, 2008 9:37 pm
Location: <3!
Contact:
10/10! Luke is awesome
"Dance like no one's watching, sing like no one's listening, love like you've never been hurt before, and live like it's heaven on earth." --Mark Twain
Love,
*Wanderer*
Learning to Love Green
Posts: 95
Joined: Tue Oct 28, 2008 10:53 am
Location: In my happy place...
8/10
Cole Sear:
Tell me the story about why you're sad.
Malcolm Crowe:
You think I'm sad?
[Cole nods]
Malcolm Crowe:
What makes you think that?
Cole Sear:
Your eyes told me.
(The Sixth Sense)
"Alice!" Jasper's voice whipped, and then he was right behind her, his hands curling over hers.
She turned her face away from me, into his chest.
E<3B
Jump Starting Bella's Truck
Posts: 163
Joined: Thu Oct 02, 2008 9:40 pm
Location: Been kidnapped by the Mafia to make frapps...
9/10
That was a really good movie.
Boromir: One cannot simply wlak into Mordor! You need like, an army! With like, ninjas. And um... Wizards! Ninja Wizards!
Gandalf: I'm a wizard.
Bormir: Yeah, but you're not a ninja.
Gandafl:
I AM THE FRAPP BOY!
And proud of it!
I answer only to Lidia Tagliano!
And I make bloody wicked frapps, if I do say so myself...
Banging Out Dents with Tyler
Posts: 311
Joined: Sat Aug 23, 2008 10:37 am
Location: Nerdfighting!
Contact:
6/10.

I'm waking up to see the sun. It's a light that lets me know a new days begun. And I can leave behind the terrors of my unconscious mind. Into the sunshine. -Julia Nunes.-


Gone Fishing with Harry
Posts: 4875
Joined: Thu Aug 14, 2008 8:00 pm
Location: Australia, looking for my Joker! <3
Woo! New thread!
8/10

Francis: Great Scott!
Joker: Actually, I'm Irish.
List, Gnat ♥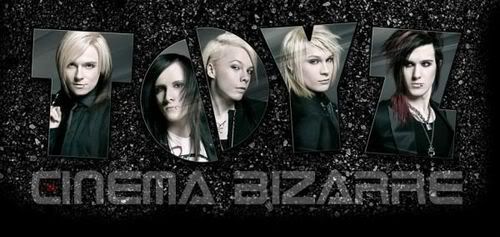 Hanging Up on Jessica
Posts: 689
Joined: Sat Aug 23, 2008 4:30 pm
Location: The Library or my House
Contact:
10/10.
"So that means your a gay robot?"
~ Caboose from
R
vB
More than Just a Twilight Fan...
Gone Fishing with Harry
Posts: 4875
Joined: Thu Aug 14, 2008 8:00 pm
Location: Australia, looking for my Joker! <3
10/10 hah!


*as the plane he is in is crashing* "Things just haven't been the same since deregulation." -The Joker
List, Gnat ♥