Settled in Forks
Posts: 15
Joined: Mon Jan 05, 2009 9:50 pm
Location: Buried under 2 feet of snow and frozen to the ground
9/10 only because I've never seen the movie

I'm rejecting your reality and substituting my own - Adam off Mythbusters
Is it weird that I'm
Team Edward
AND
Team Taylor?
Team Ian O'Shea You. Are. Not. Leaving. Me.
---
Gone Fishing with Harry
Posts: 4875
Joined: Thu Aug 14, 2008 8:00 pm
Location: Australia, looking for my Joker! <3
10/10 i love that show!!

The Joker: You know the thing about chaos? It's fair.
*hands the newly half-burned Two-Face a gun to see if he'll try to murder him, points the gun at his own head
Two-Face: *shows the Joker his signature coin* You live, *turns it over* you die.
The Joker: Now we're talking!
List, Gnat ♥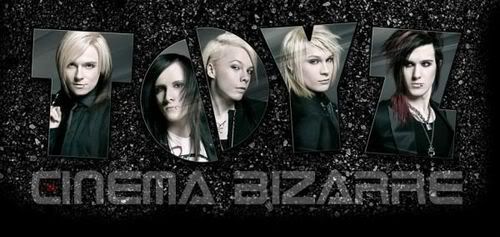 ---
Ignoring Renee's E-Mails
Posts: 775
Joined: Tue Sep 23, 2008 3:41 pm
Location: California
9/10
"Don't walk in front of me, I may not follow
Don't walk behind me, I may not lead
Just walk beside me and be my friend."
~ Albert Carnus
---
Tantalizing Men With Rosalie
Posts: 2300
Joined: Wed Aug 20, 2008 11:30 pm
Location: On the Mafia's Living Room Floor, Plotting the Takeover of Japan
Contact:
9/10

"You look familiar. Have I threatened you before?" Capt. Jack Sparrow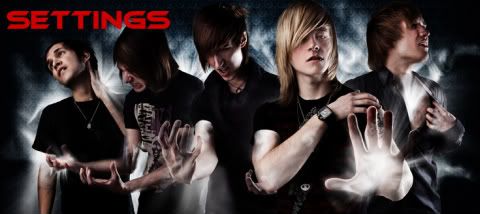 FanFiction
/Twilight Mafia
~Angry Little Sabina/
Team Laurent~ Co-Boss/
Volturi~ Jinx
---
Lusting for Blood
Posts: 1394
Joined: Fri Oct 17, 2008 9:47 pm
Location: Australia
He He He
10/10
I know the answer! The answer lies within the heart of all mankind! The answer is twelve? I think I'm in the wrong building.
-unknown

---
Completely Dazzled!
Posts: 1440
Joined: Sun Aug 24, 2008 5:43 am
Location: Australia, of course
9/10!
Funny stuff..
"If you feel like you're in control, you just aren't running fast enough." ~Bridget, Sisterhood of the Travelling Pants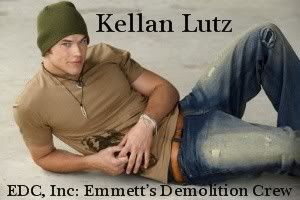 ::Elise:: Backhoe Operator for EDC, Inc~EDC's Cheer Squad Captain!
I'm on the List~The names Mooner
---
Gone Fishing with Harry
Posts: 4875
Joined: Thu Aug 14, 2008 8:00 pm
Location: Australia, looking for my Joker! <3
10/10 I like those books

*Batman slams The Joker's head on a table* Never start with the head, the victim gets all fuzzy! *Batman slams a fist down on Joker's hand and Joker pretends not to feel it* See? -The Joker
List, Gnat ♥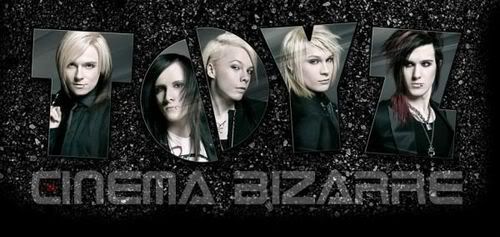 ---
Official Dog Lover!
Posts: 5001
Joined: Thu Dec 18, 2008 9:04 am
Location: Barackling out with Bri and Brits, while making newbieness banners. Also trying out postahol.
9.5/10
.
"But I had fastend the door-I had the key in my pocket:I should have been a careless shephard if I had left a lamb-my pet lamb-so near a wolf's den unguarded:you were safe."-Edward Rochester, Jane Eyre by Charlotte Bronte
. So many twilight related things in there.
---
Joining the Hunt for Enemies
Posts: 6978
Joined: Wed Aug 20, 2008 8:10 pm
Location: preparing for next winter
Contact:
10
I love Jane Eyre. *sigh*

"Dare not say that man forgets sooner than woman, that his love has an earlier death. I have loved none but you."--Captain Fredrick Wentworth, Persuasion
Team Edward&Esme~SBS Assistant 2 the Cobosses~APPC
St Cullens Head of Neurology~Tetrarch
Need something to read? Try
http://www.jennacooper.com
---
Helping Mike to Get a Clue
Posts: 521
Joined: Wed Oct 29, 2008 1:18 am
8

Peyton (to Brooke): Life's too short Brooke, to fight, to be miserable....... to let the bitter ones change how awesome you are.
Midnight Sun:
She was dreaming of me.
And it wasn't even a nightmare.
She wanted me stay with her, there in the dream.
--Edward Cullen
---