Official Dog Lover!
Posts: 5190
Joined: Thu Aug 21, 2008 3:52 pm
Location: Hanging out with Seth.
Contact:
Mood: HAPPY!!!
Status: Humming happy birthday to Taylor.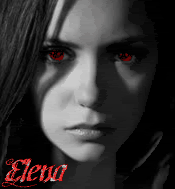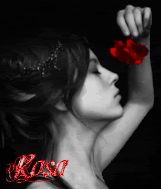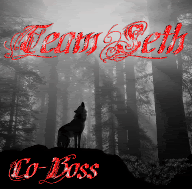 Survived the Twi-Lex Odyssey
---
Settled in Forks
Posts: 7
Joined: Thu Feb 05, 2009 11:06 am
Location: Woodland Hills, CA
Contact:
bored as hell right now, so I'm just swimming through the boards and trying to see if anything catches my eye.
---
I'm very anxious right now. We're getting a wicked wind storm and our power was just out for a good two hours. I was napping, woke up at around 10 and three minutes later.... bam. No power. I rounded up some candles and read more of The Host (almost done!) because that's all I could possibly do. So now the power's back on... and it's still windy as ever. I'm afraid we're going to lose power again and I just blew out all the candles! I got my lighter beside me though... just in case I need a torch.

I think I'm going to turn my computer off and go read some more. I don't like it when it gets forced off by a lack of power. It's wounded enough as it is.
It's like a dream- no end and no beginning.
---
Has Caught Sight of Edward
Posts: 1067
Joined: Tue Jan 27, 2009 10:51 pm
Location: Moses Lake, Washington
Contact:
Currently:

Listening: Disturbia
Emotions: Sad. February 11th would've marked the first birthday of my godson who died 10 months ago.
Feeling: Sleepy. I've had 2 hours in the past 37. I need sleep badly, but am at that too exhausted to sleep phase.
Tasting: A snack or something soon -- starving! All I've been doing the past day is smoking and drinking coffee. I hate stress.
"And if you ever kiss her again, I
will
break your jaw for her," he promised.

Team Edward, Alice and Cullen! Swoonist. Mrs.Edward_Cullen<3's brain twin!
---
Acquiring a Taste for Mountain Lion
Posts: 2067
Joined: Sun Jan 25, 2009 7:58 pm
Location: In the gutter with my guttermate Yoda.
Contact:
Mood: tired I really need to learn to go to bed earlier.

Status: listening to songs I have bought from itunes. Currently Portishead is playing.
http://chelseadawn.webs.com/
Banner by Kimmy. Avatar made by Narnia

Banner by threethings
---
Lusting for Blood
Posts: 1362
Joined: Thu Jan 01, 2009 12:21 pm
Location: England
Current mood: tired from staying up late reading
Status: trying to stay awake
Edward,
Eммεтт,
Jasper,
Seth,
Ian,
Jared

,
Dιмιтrι,
Mason,
Peeta,
Rhage,
Heath

,
Erik,
Stark,
Dαмεη
...Boys in

books

are just
вεттεя
♥
---
Teaching Eric Social Graces
Posts: 268
Joined: Sun Oct 19, 2008 7:19 am
Location: Over The Rainbow
Current mood:
Really really really really really tired.
Status:
going to bed, good night everyone.
---
Cliff Diving with Embry
Posts: 3251
Joined: Thu Aug 28, 2008 3:21 pm
Location: LOST on an island with Emmett! :P
HAPPY BIRTHDAY, SETHisMINE!!!
Current mood: BAD!
Status: Trying not to rip anyone's head off due to said bad mood.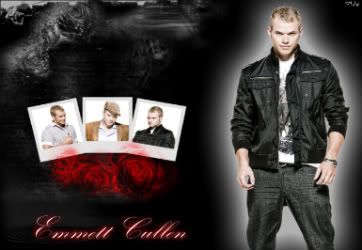 EDC Inc~New Trainee Supervisor~Team Emmett!
Team Kellan~Proud Klutzer!
MS Virgin & Randomness Irregular!
---
Wishing for a Yellow 911 Turbo
Posts: 12793
Joined: Mon Dec 22, 2008 11:28 am
Location: *England* Co-owning dumb hat with Ayan. Watching over y'all and making typos into words. XD
Contact:
Currently mood: Depressed
Status: On the lex and drinking tea.
Team Rose | Jeninininini, The List | Tia - Twi-twin | Derek - Twi-Guy
---
Teaching Eric Social Graces
Posts: 211
Joined: Sun Nov 02, 2008 10:00 am
Location: Belgium
Contact:
Current mood: Kind of
happy
.
Status: Today I had my first
web design
class so now I'm making some preparations for the project I have to work on this semester for that class. (Making a website for a business or club or something like that) It kind of makes me feel all grown-up to be working on a project like this.
I'm also
refreshing my basic English knowledge
because next week I'll have classes with some international students (who'll stay for the rest of the semester) so those classes will be in English from then on. (Refreshing English = spending time on the Lex.)
I'm feeling:
sleepy
. It has been a long day and it's not even over yet.
- Nele
Private Morgana Mordant of Jasper's Confederate Army, Team Stainless Claret
LilyMorgana
---