Digging the Castle Motif
Posts: 9447
Joined: Tue Jan 13, 2009 5:03 pm
Location: Tieing Derek in thunderball, having poke wars with Logan, and woiloping with sam!
Contact:
mood: happy
status: lexing while chatting with the friends.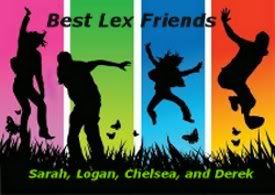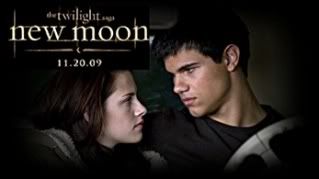 BLF-Logan, Twinny-Chels, Jell-o! My Twi-guys-Derek and Logs, Lemur 4 LIFE!
Ignoring Renee's E-Mails
Posts: 730
Joined: Thu Aug 21, 2008 1:09 am
Location: Skydiving, suckaaa.
Mood: Calm, bored, eager.
Status: Listening to music, chatting, obsessing over stuff, writing my cover letter.
Red-Eyed Vampire
Posts: 1890
Joined: Fri Feb 20, 2009 2:40 pm
Location: Norway.
Mood: I am so so tired.
Status: At work, trying not to fall asleep over the keyboard. I just can't sleep at night, even if I'm totally exhausted. And soon I'm going to end up looking like CookieBella. Thank god for concealer
Rob's Halfway House ~ Team Edward ~ Cullenist ~
Lusting for Blood
Posts: 1324
Joined: Thu Oct 09, 2008 3:22 pm
Mood: *shrugs*
Status: Watching Law and Order and about to get off the computer for the night.
I'm A Proud Twilight Guy
Posts: 13706
Joined: Tue Apr 07, 2009 9:15 pm
Location: On a beach, half dipped in a beautiful blue sea, under the summer rain. Waiting for YOU to kiss me.
Contact:
mood: neutral
status: avoiding obstacles in my life and watching supernatural season 4
Ö
BLF = Genny
Ö∩WA∩ΦMed StudentΦ
ÜHanny's grand frereÜ
ƒ Karl Valentino Brassi ~ Mafiaƒ
Θ
Sami
,
Rose
,
Fatima
,
Raven
and
Mimi
are my Twi-GirlsΘ
ΩTetrarch of LexicalliaΩ
Acquiring a Taste for Mountain Lion
Posts: 2046
Joined: Sat Aug 16, 2008 9:21 pm
Location: In a house with Emmett... Oops. House gone. :)
Contact:
mood: indifferent.
status: listening to music, lexing, and wanting breakfast.
HR Manager of EDC::Proud Klutzer::Midnight Sun Virgin
Official Dog Lover!
Posts: 5238
Joined: Sat Oct 04, 2008 10:53 am
Location: England- co-owning the dumb hat with Jenni
Mood: Happy but tired
Status: Listening to music and lex-ing
Twinny, Layla| Graphics by Narnia| I'm on The List, Hurricane| Randie
Officially Bitten!
Posts: 1575
Joined: Thu Aug 21, 2008 4:14 pm
Location: Gushing over my favorite couple while obsessing over various other fandoms
Mood: Happy
Status: typing both my fanfic and my story, watching Aladdin, and Lexing
"Got it memorized?"
Visit me on Gaia Online if you would like:
http://www.gaiaonline.com/profiles/Mina_May
Fishing with Charlie
Posts: 895
Joined: Wed Aug 20, 2008 8:59 pm
Location: riding motorcycles with jake
mood: hungry, impatient
status: listening to black kids, lexing in between sketching..
randomness bum<3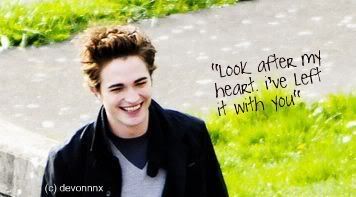 Mood: Excited!
Status: watching the Yankees vs. Red Sox!