I'm A Proud Twilight Guy
Posts: 3825
Joined: Sun Feb 08, 2009 2:05 pm
Location: Chugging the postahol. On MSN, most likely. Tieing Sarah in thunderball.
Hey familia! Al's here!
What are we doing?
Al Puccini of the Mafia,
Santiago of Volturi,
Major Peter of JCA,
EDC Bulldozer Trainee,
APPC Host
Jenni - TwiGirl
(Hey Lidia, I am on the beach also, laying out on my towel and reading my book)

*sets his book down and gets up* Why did we pick Florida anyways? I know there area always decent tasty treats around, and there area always plenty of beach babes around that go missing anyways. Still, I would say we go someplace around the Pacific next time, best waves in the world out there.
Ractor - Proud Twiguy
Chef for Team Alice- Because sometimes it is better to be small.
Gino Dartino "Dart"- Twilight Mafia
(forth Line NINJA)
So Jealous of Emily
Posts: 4175
Joined: Wed Aug 20, 2008 8:05 pm
Location: Land of Snow and Mormons
Well, no Dart, I mean we're LITERALLY in Florida.
As in the Florida thread over in Flight to Phoenix.

Hello Al, I'm Lidia, The Boss... We're all over in Florida, on an extended vacation. We normally take over that thread while we wait for a new one but I'm too lazy to move back here right now so we're haning out over there.
Hanging Up on Jessica
Posts: 603
Joined: Thu Aug 21, 2008 1:28 pm
Location: In Texas keeping Jasper to myself :D
Backhoe Trainee EDC. Inc.
Check out my book! Something Darker
http://inkpop.com/projects/71416/something-darker/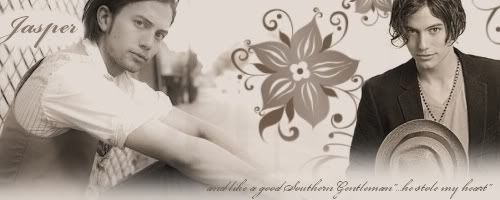 Banner by jrsygurl!
Running with Leah 'cause she thinks I'm hawt
Posts: 4633
Joined: Fri Dec 12, 2008 2:46 pm
((Hey everyone.

((I trust that y'all got to see the invitation?

((I just confirmed some details: Yes, it's July 18th, so over a month from now. It is black tie, and therefore formal. No shenanigans.

((Heavens. Gio needs formalwear.))
So Jealous of Emily
Posts: 4175
Joined: Wed Aug 20, 2008 8:05 pm
Location: Land of Snow and Mormons
(Interesting. Good idea, APPC.

As Boss, should I be in charge of the list? Everyone: PM if you're coming so I can add it to a list to PM to Jenna.

Oh dear, time to go shopping. Woohoo!)
Wrestling With Emmett
Posts: 2562
Joined: Sat Jan 31, 2009 4:48 pm
Location: Bouncing back and forth between Forks and Mystic Falls
Eva has returned after a long perid of not visiting the Mafia.
Sad, I know.
*Takes out explosive objects, ice tea, a tennis racket, and various hair care products.*
Sooooo how was Florida? :]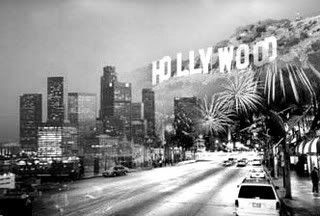 The ListV2~Apple::::Mafia~Eva DiMarco::::On bunches of teams!
"You're the closest to heaven that I'll ever be, and I don't wanna go home right now."
</3
Banging Out Dents with Tyler
Posts: 301
Joined: Sun Mar 01, 2009 12:05 am
Location: Stealing Powerful weapons
Hey Familia!!!
I have to go shopping
Anyone want to come with me?

I came back from Florida early because i have stolen all the good things to steal

*unpacks all her weapons etc and her creditcards*

Mafia:Fianda Love Rizzo
Team jasper: Theresa Love Cullen
~Proud surporter of Jasper~(And Sugar)
Finding a Nice Guy for Angela
Posts: 944
Joined: Sat Jan 17, 2009 10:10 pm
Location: La Push WA down with my wolf boyz<3
hey familia! Josh and I are here!

nobody tells me when the thread starts...Josh where'd you go?

Josh: putting your stuff away.
Me: thank you sugar! *air kiss*

so where is everybody? i always show up when the thread dies!
So Jealous of Emily
Posts: 4175
Joined: Wed Aug 20, 2008 8:05 pm
Location: Land of Snow and Mormons
*walks downstairs*
The thread's been dead for a while. I'm not sure if everyone left Florida. I think I'll have to go check.
And speaking of Florida I left my marshmallows over there...

*looks in mirror* Goodness my hair is poufy curly today. Odd.