Moderators: December, Bronze Haired Girl, una
Mesmerized by her own Dr. Cullen
Posts: 1573
Joined: Thu Aug 14, 2008 10:33 pm
Location: Lookin' super cool in my Wonder Woman shirt
Contact:
If you were totally disappointed with The Twilight Saga: The Official Illustrated Guide then leave your review here.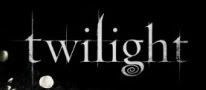 by Laniyeah on photobucket
So Jealous of Emily
Posts: 4175
Joined: Wed Aug 20, 2008 8:05 pm
Location: Land of Snow and Mormons
First and probably only post!
I didn't quite hate it, but I really don't think the guide deserved to be published. 95% of it was a repeat of information we could easily glean from the books. The other 5% was just... stuff. Interesting to know if you're still deeply invested in the series, a more than a bit of a laugh if you've left the fandom for better things. Basically an excuse to waste more paper on an absolutely massive book to make more money. This is why we have the Web, Steph. The Internet is a wonderful place to build a Twiverse encyclopedia, rather than just reiterate the entire series over again (really, like 20 pages dedicated to the major plot points of ALL THE BOOKS? Please inform me what the point was of that).
Best part: Seeing
Rinian
's fanart, which is honestly the only Twi-art I've ever liked, mostly because the Cullens are alot better looking in it.
Vaguely interesting: Volturi background, even though I've long since lost any soft spot I once harboured for the 'bad guys' of the series. Just nice to get a vague, mismatching approximation of dates and 'prehistory' that didn't quite add up but it's her headcannon so whatever. Oh, and the talk about all the cars. Interesting, much better written than everything else.
The worst: Basically the rest of the thing, especially her playlist 'explanations'. I understand that those are just her inspiration and I don't need to agree with them at all and she put them in there to
(make the book bigger)
give fans a visual of where the songs she listened to would go to allow them friendly debate on why each song works where it is and blah blah blah. They were just ridiculous.
All around just meh. You lot can like it, I only read it for the laughs and some vague interest in what she was going to muck about with in this. So sue me.
Settled in Forks
Posts: 5
Joined: Sat Apr 16, 2011 12:01 am
Dandyvampgirl_13, I agree with a lot of your points. I think the series has basically just become a way for people to cash in on its marketability. This includes all of the products like keychains and perfumes and dolls, etc. but also each "supplemental" book that comes out is just a way to make money and prolong the experience. Instead of seeing SMeyer put out additional Twilight stuff, I'd be more interested in actually seeing some new work (although I'm not very interested in The Host or its sequels. I mean more like the things she's mentioned in interviews like a mermaid story or the high fantasy one she's talked about a couple times). I think my problem with the guide was that it wasn't very useful--like you said, it was mostly things that are included in the books or could have easily been posted online. I guess this reaction is pretty much because I see myself as a critical fan. I've invested a lot of time in this series, and certainly gotten enjoyment from it, but I'm actually quite ambivalent about it as a whole.
Wandering Through Town
Posts: 47
Joined: Thu Dec 08, 2011 3:14 am
Location: Having Christmas dinner with the cullens ;) xxx
I've not read the book yet so I'll take this into consideration when buying it
xx
Thnxs Twihard_61 xxx
[ Post made via Mobile Device ]
Team xxx Edward xxx cause jacob dosent sparkle
Wandering Through Town
Posts: 47
Joined: Thu Dec 08, 2011 3:14 am
Location: Having Christmas dinner with the cullens ;) xxx
Now I have got the guide and I read it there are some bits which do go a bit slow but tbh I really enjoyed it
xxx !!!
[ Post made via Mobile Device ]
Team xxx Edward xxx cause jacob dosent sparkle