Moderators: December, Bronze Haired Girl, una
Mesmerized by her own Dr. Cullen
Posts: 1573
Joined: Thu Aug 14, 2008 10:33 pm
Location: Lookin' super cool in my Wonder Woman shirt
Contact:
A place for the Halfway House to discuss The Twilight Saga: The Official Illustrated Guide.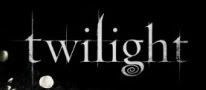 by Laniyeah on photobucket
Cliff Diving with Embry
Posts: 3213
Joined: Thu Oct 08, 2009 5:09 am
Location: Holland, wishing for forks
Thank you Mod for our little space...
I can't wait to read it but I have to for a while, I don't have time until Easter...
anyway I like to read all the spoilers here....
These violent delights, have violent endings...Like fire and gunpowder, they consume what they kiss
Respect Team Robsten
,
Proud addict of the halfway house
Touched By Cold Hands
Posts: 1244
Joined: Thu Dec 03, 2009 6:46 pm
Location: Here there and everywhere
Contact:
Thank you mods! I am hopefully going to get this next week. If not, I will get it next month for my birthday.
Proud HalfwayHouse Sister
Seasons Of Love-A Rosalie/ Emmett story
Hanging Up on Jessica
Posts: 642
Joined: Mon Oct 11, 2010 3:17 pm
Location: Lexing at work.
Contact:
I ordered mine a few months ago on Amazon. I won't get mine until the 18th. It makes me angry because I got my HP and the Deathly Hallows on opening day (if that makes since.)
Banner by Tammy AZ
Aro, Caius, Marcus
The Original Godfathers
Teaching Nessie all she needs to know
Posts: 1924
Joined: Fri Jun 05, 2009 9:38 pm
Location: Missing my HH SISTERS but loving all the great memories from HH CON 2012!
I got mine today!
I'm still reading the SM and SH interview! It's amazing so far! In fact, I'm headed upstairs soon to read some more before falling asleep!
I got it!!
(I also bought a copy for Maureen, who is a recent convert. I'm giving it to her as a thank you for helping me with my book..)

Bac - Thanks for creating this especially for the Halfway House Girls! I feel so honored.

Pardon any unintended sacrilege, but I feel like it is my Twilight "Bible"! It is just comforting to have in my collection so that I can use it as a reference for all my burning questions. I've skimmed through it and love what I've read so far. I just love being able to have something else from Stephenie!

I love the illustrations!

Playlists - I would be willing to pay for those on itunes! Anyone know if this is a possibility??? MODS - Tell Stephenie that she should do that- we still pay for the songs so it is legal, it's just that it would be sooooo cool if we could buy entire playlists!!! Has that ever been done?

Also, looking at Renesmee's bio reminded me of her birthday - September 11 - does anyone know if Stephenie might have chosen that day intentionally? Renesmee represents peace - unifying the three groups: humans, vampires and the wolves through Jacob. Was it symbolic of a wish that our world could someday be at peace after 9/11???
Touched By Cold Hands
Posts: 1244
Joined: Thu Dec 03, 2009 6:46 pm
Location: Here there and everywhere
Contact:
Susie, that would be great! To be able to DL the playlist would be great. I would do that as well!

I thought it was released next week so I might get it this weekend. WHat is the cost?

I am also thinking that this is gonna open the floodgates for LOTS more in depth fan fic ya know?

About Renesmee's birth. I didn't realize till you posted what her bday was Susie! Wow, either SMeyers did it like you said, or it is a very BIG similarity!
Proud HalfwayHouse Sister
Seasons Of Love-A Rosalie/ Emmett story
Making beautiful music with Edward as only I can
Posts: 5119
Joined: Mon Dec 08, 2008 9:25 am
Location: Rob's HalfwayHouse, shacked up with some FicWard.
So many thoughts so little time. I preordered my copy but when I got my email that said I would have to wait days to read it, well... you know me. I just could not accept that, so I stopped on the way home and picked up my copy. I suppose I'll email Amazon today and cancel my copy (not that having two copies would be a bad thing
)

Anyways, I had so many different reactions to different things I read. I'm still kind of processing. I do find it kind of funny that while I read every word and nuance of the chapters about the vampires, once I got to the chapters on the wolves, I really started skimming, looking for topics that I felt invested in. I did make Hubs laugh. I started reading around 5:30 yesterday and was totally done, complete with notes and noteable quotes by 11:30. Yep, I'm that much of a geek.


Susie~ I too would download the complete playlists. I've tried to compile them in a way, but it would be great to have that whole list. Maybe she could do it and get those artists to give some of the funds to charity? Ness' birthday falling on September 11th, I think was a coincidence. But it is a bit of a fitting statement, isn't it.

JennJenn~ I thought exactly the same thing!! Fanfic authors are going to LOVE this because it gives soooo many details and little bits of info that make things so much fun. I purchased my copy at WalMart for $17.00. The sticker is $2, I think.


"Directing 7 Cullens at once=herding cats" :ROTFLMAO:
C-Dubs is TwitterRoyalty


Turning Page is Gospel~Ashley=MiniMe~HHBS
I picked up my copy yesterday, and so far it looks awesome!! I have only read bits and pieces just now (I'm kinda busy until the weekend...) but I just love how much info there is in it!!
JennJenn
is right; I think fanfic is gonna go wild with all this!! I've never read any pre-Twilight ff, but how cool would it be if some of the stories were actually correct with what happened in SM's mind too!!
Susie -
I love the idea of buying playlists!! Mods please get a message to SM somehow about this; I for one would surely pay for that!
But yeah, I think I will adore this book and treat it, like
Susie
said above, as my Twilight Bible. There is sooo much info!! And the pictures are beautiful...did you see VampBella! And her wedding dress... They are just lovely.
So aye. I like it lots!
Banner by the super talented TammyAZ!
Hanging Up on Jessica
Posts: 642
Joined: Mon Oct 11, 2010 3:17 pm
Location: Lexing at work.
Contact:
You guys are making it so hard to wait for my copy. I just might follow in Jazz Girl's footsteps and pick up a copy on the way home and give my pre order book to my mom....Decisions Decisions.
Banner by Tammy AZ
Aro, Caius, Marcus
The Original Godfathers