Moderators: December, bac, Bronze Haired Girl, cullengirl
Buying a Better Raincoat
Posts: 61
Joined: Tue Aug 26, 2008 7:29 am
so many times i cant remember!!! i can quote the boooks!!! am i crazy? pleez tell the truth...
"Uh, I had an adrenaline rush. It's very common. You can google it."- Edward
"How do we even know she's Italian? Her name's Bella."
Settled in Forks
Posts: 7
Joined: Sat Aug 16, 2008 1:54 pm
Location: on an island off the coast of south america
re: how many times have you read the saga?


twilight- 13
newmoon- 11
eclipse- 13
breaking dawn-3

i'm a really fast reader, and i'm not faking these totals- i'm just obsessed!
"Jacob Black, she's not coming back; La Push has come to shove""
I haven't had the time to read the saga as much as I want to (I went back to college today, so now I even have less time)

Twilight: 2 times
New Moon: 2
Eclipse: 2
Breaking Dawn: 1 (and I really want to read it again)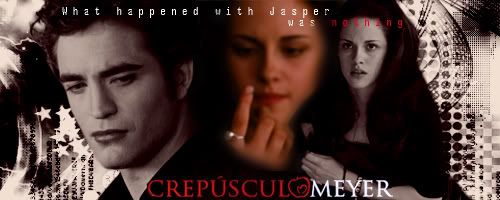 Learning to Love Green
Posts: 99
Joined: Sat Aug 23, 2008 10:00 pm
Location: Tualatin, OR
Contact:
Twilight - 12 or 13
New Moon - 6
Eclipse - 14 (my Favorite book of the series)
Breaking Dawn - 8 (and still re-reading, It's so good.
)
I cant believe all of you! LOL I think, because like everyone else I have both cover to cover and chapter skipped, I also think that I have most of the books Breaking Dawn Included memorised to the point where I just simply look at the book and the whole thing plays back in my head like a movie clip. But, and this is just an estamate

Twilight-10+
New Moon 8+
Eclipes 10+
Breaking Dawn (my favorite) 5+
+ = Chapter skips

My own father also tore though the entire saga in two weeks.
These books are awsome and I read alot and fast, anyone who gives you crap just go for there jugular and like Edward kill them because they are EVIL!
Settled in Forks
Posts: 11
Joined: Sun Aug 24, 2008 4:23 am
Location: Australia
twilight-5
new moon-3
eclipse-7
braking dawn-2

elipse is my favourite obviously lol
Helping Mike to Get a Clue
Posts: 573
Joined: Tue Aug 26, 2008 2:58 pm
Location: La La Land
Contact:
Wow, I thought I was obsessed as I just finished reading the series for the first time and am already reading through them again! I definitely feel like I could just continue reading these over and over and over again and never tire of them (and I probably will even though my boyfriend's already teasing me about reading them for the second time). I actually wish I could spend
more
time reading them, but I've already given up all other activities and can't afford to quite my job
So for now...
Twilight - 2
New Moon - 2
Eclipse - 1 7/8 (so close to being done my second read through)
Breaking Dawn - 1

~Sisterhood of the Traveling Book~ I left my heart on the Gen Y thread...
♥
my Lexily!
Wandering Through Town
Posts: 49
Joined: Fri Aug 29, 2008 8:56 am
So many times it's embarrassing. At least it WAS until I saw that some of you have even more. YES!
Twilight- 10
New Moon - 8
Eclipse- 10
Breaking Dawn- 1
This only counts the times I've read start to finish. I've reread my favorite parts so many time sI could probably recite them for you.
Buying a Better Raincoat
Posts: 74
Joined: Thu Aug 21, 2008 1:41 pm
Contact:
strange to say
im not sure ive read much since i got hooked on the saga
so
maybe
twilight:11
new moon:7
eclipse:11
breaking dawn:3

beyond obssessed much?
"when i got home,all my things were in the garage."-edward cullen
he's probably thinking,love sick morons
Completely Dazzled!
Posts: 1440
Joined: Sun Aug 24, 2008 5:43 am
Location: Australia, of course
Ok i haven't read them as much as others but i've read them more than pretty much all my friends..
I've read:
Twilight: 4 + read through favourite chapters
New Moon: 4 + favourite chapters
Eclipse: 4 + favourite chapters
Breaking Dawn: 1.5 - reading again now..almost finished Jacob's book

I am planning to read them MUCH more but i have had HEAPS of school work and my family tells me not to read them again and ive been reading heaps of other books in between.. but mostly reading these at the same time as other books..weird but meh..

I must finish BD again..soon..but i have exams coming up ... ARGH!!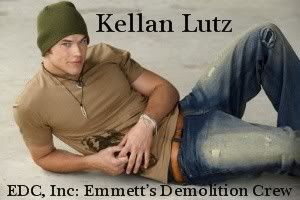 ::Elise:: Backhoe Operator for EDC, Inc~EDC's Cheer Squad Captain!
I'm on the List~The names Mooner