Moderators: bac, cullengirl, una, Nena
Frozen in Time
Posts: 1737
Joined: Tue Nov 25, 2008 9:54 pm
Location: watching Friends :)
Contact:
Bloom by Elizabeth Scott.
It's a really beautiful book about first love.
Truly well written.
TM~Maria Dina Corozzo
Teams:Alice, Emmett, Esme, Renesmee, Volturi~Athenodora, JCA~Aubrey Santi~SC
---
Secret Spy for the Warden
Posts: 2533
Joined: Wed Aug 20, 2008 8:18 pm
Location: Sequestered in an alternate reality full of paranormal studs who find me irresitable!
It was a great weekend, went to the mountains for a four day get-a-way and got in some fabulous reading time. I finished Coyote's Mate by Lora Leigh, Eve of Chaos by S.J. Day, and Four Dukes and a Devil by Cathy Maxwell, Elaine Fox, Jeaniene Frost, Sophia Nash, and Tracy Anne Warren. They were great!

Now I am reading Blood Promise by Richelle Mead, the latest book in the Vampire Academy series.
I am the Impulsive VampVixen.

Thanks to
SprtyGal
and
Fry
for the AWESOME banner!
---
Mesmerized by her own Dr. Cullen
Posts: 1573
Joined: Thu Aug 14, 2008 10:33 pm
Location: Lookin' super cool in my Wonder Woman shirt
Contact:
I just finished An Accomplished Woman by Jude Morgan. Written Jane Austen like and around that time period in England. Was slow going at first, but then got interesting and had some good plot twists.

Going to start a book called These Is My Words.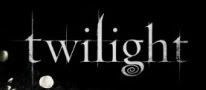 by Laniyeah on photobucket
---
Teaching Eric Social Graces
Posts: 207
Joined: Thu Feb 19, 2009 6:36 pm
Location: Somewhere...probably in Montreal.
I'm reading No Great Mischief by some Canadian writer named Alistair MacLeod. It seems boring, but I'm going to read it nevertheless.

"I then drink about five of these and I can deal with the world. Or the world can deal with a guy full of five cups of "coffee on demand"." - Gerard Way

---
Working in the Garage with Jacob
Posts: 4742
Joined: Thu Nov 27, 2008 4:22 pm
Location: The library...or work...course if I was at work I wouldn't be online, so I must be at a library
Contact:
I'm in a bit of a nonfiction mood. So I'm reading the unauthorized biography of Placebo. I also checked out 3 books about Plague and a couple about the rennaisance, and a handful about various gods and goddesses from nordic mythology.
That one's for Ianto. Risen Mitten, Life Knife, and that old classic...Stun Gun.
---
Veggie-Vampire
Posts: 1906
Joined: Fri Jan 16, 2009 10:47 pm
Location: lost in a book somewhere...
blasphemous_contessa wrote:What did you dislike about Fragile Eternity?

I think it followed a predictable plot line and Seth was being an idiot, but it wa sunderstandable, especially from what was going on with Ash and Keenan. I mean we were all expecting Seth to do something stupid and Keenan to be manipulative but it actually had likeable characters and stuff going on in the fringes and other layers and you just know something is going to happen and that it's something big.
Hmmm...I'm afraid my answer might be a spoiler if some haven't read it! I'll try that secret spoiler font and see if I can keep it hidden from anyone not wanting to know too much...
I liked the books, but I got really frustrated with Aislinn in the last book. I know Seth left her without telling her where he was going but to turn to the other guy after(The Summer King, whose name is evading me at the moment) everything underhanded that he has done in the past, sheesh! I know she is drawn to him, but it seems like she has no self-control. She was all about keeping the Summer King and Donia together until Seth was gone and then she didn't even consider Donia's feelings. "Uh-oh, Seth left me so I'll just take your guy." Ok, that might have come across more harshly than I meant!
I'm also trying very hard to see any good in The Summer King. Even though Niall is the Dark Court's king, he's much more likeable I feel! The Summer King's antics are getting on my nerves. And I see a lot of similarities between Twilight and these books, with Seth leaving Aislinn (like Edward left Bella) because he thought it was the best thing without communicating with her. Then Aislinn turns to the next best guy in her life because she's so sad about losing her true love. Kinda like Bella and Jake there. Ok, I'll stop being so judgemental now! LOL But really, I did enjoy the 1st two books.
Thank you Naureen!!
---
Buying a Better Raincoat
Posts: 64
Joined: Wed Sep 24, 2008 5:49 am
Location: hiding Edward before Zsadist slaughters him....
So I finished 3 books this past week and a half:

The Forrest Of Hands And Teeth: It was okay, the video book trailer made it look really good. But I found the story to be kind of....je ne sais quois...It was alright, I did enjoy it.

This Calder Range: A romance set in the old west. It was a really cute story, I didn't think I'd like it because it isn't what I normally read, but once I started I could hardly put it down!! Can't wait to find the other books of the Calder saga.

Catching Fire: WOW, that's all I can say! I LOVED the Hunger Games, and I LOVED this book!!! Finished it in one day, now It's a full year before the third even comes out and I just CAN"T wait!!

I'm about to start Maximum Ride. I've heard good things, hopefully it can live up to them.
---
Touched By Cold Hands
Posts: 1250
Joined: Wed Apr 08, 2009 6:55 am
Still chewing my way through the house of night series, Finished book 2 betrayed and now on to book three, chosen...got about 10 more chapters to go on it...just not enough time in the day as of late...
"Peaces is not the absence of war, but the presence of justice."
---
Ignoring Renee's E-Mails
Posts: 769
Joined: Wed Aug 20, 2008 9:50 pm
Location: Chillin' with Angstward
I am on a long run of YA books lately (I seriously need some adult books soon before I revert to puberty!). I read most of them for the local bookstore to review them and give proper age-appropriate ratings, so who am I to turn down a chance to read a book for free, quite often before anyone else gets to.

I read Catching Fire by Suzanne Collins, MAX by James Patterson (the 5th book in the Maximum Ride series, which is fantastic, by the way), and If You Live Like Me by Lori Weber (a wonderful Canadian writer) on the weekend. I'm now reading the ARC for FIRE by Kristin Cashore, the prequel to Graceling, which was fan-freaking-tastic.

When I went in to drop off Graceling and If You Live Like Me yesterday, I was given Lauren Conrad's book to read (I'm scared!!!) and another one called Hannah. The pile of books by my bed keeps growing!
---
Joining the Hunt for Enemies
Posts: 6978
Joined: Wed Aug 20, 2008 8:10 pm
Location: preparing for next winter
Contact:
For English we will be reading/watching Hamlet.
And I need to pick an outside reading book. I was thinking about Paradise Lost, but I worry it won't be enough pages.
Team Edward&Esme~SBS Assistant 2 the Cobosses~APPC
St Cullens Head of Neurology~Tetrarch
Need something to read? Try
http://www.jennacooper.com
---