Moderator: bac
Mesmerized by her own Dr. Cullen
Posts: 1573
Joined: Thu Aug 14, 2008 10:33 pm
Location: Lookin' super cool in my Wonder Woman shirt
Contact:
How did we miss this one?

Place to discuss Michael Sheen as Aro.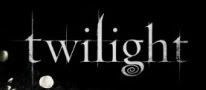 by Laniyeah on photobucket
Officially Bitten!
Posts: 1520
Joined: Wed Aug 13, 2008 10:44 pm
Location: Earth
Contact:
Yay first post!!!

Michael Sheen as Aro...Genius. He sent chills up my spine. I don't know why I pictured Aro a little bulkier in the body department when I read the books..but you know what? Doesn't even matter because Sheen OWNED Aro. He was super creepy, but in a good way if that makes any sense. I cannot wait to see him in Eclipse..and hopefully Breaking Dawn!
Cliff Diving with Embry
Posts: 3213
Joined: Thu Oct 08, 2009 5:09 am
Location: Holland, wishing for forks
Gii.. I so totally agree with you....
Michael did a brilliant job.....

I had expected Aro to look whiter and older... like they made Marcus look, and his voice i expected to be a big softer...
But Micheal just put in a new perfect form of Aro...

two thumbs up for Michael
These violent delights, have violent endings...Like fire and gunpowder, they consume what they kiss
Respect Team Robsten
,
Proud addict of the halfway house
Hiding Lauren's Hair Dye
Posts: 455
Joined: Sun Mar 01, 2009 4:47 pm
Location: In Minnesota wishing I was a Cullen.
Hello my fellow Halfway House residents!

I LOVED Michael Sheen as ARO. My favorite part was when he started laughing when Jane couldn't use his powers on Bella. Excellent job Michael!!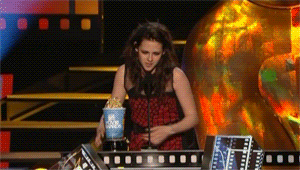 Cullenist
/Rob's Halfway House Member
Protector of Jacob's Honor
Posts: 4087
Joined: Mon Sep 22, 2008 2:09 pm
Location: hoping 2012 is better than 2011 was
Yay, the topic I requested!
I
LOVED LOVED LOVED
Michael as Aro. He wasn't quite the look I pictured, but I thought he got the part down. He was my favorite part of the Volturi scene & totally made that scene awesome. They did a great job casting him. I can't wait to hopefully see him in BD.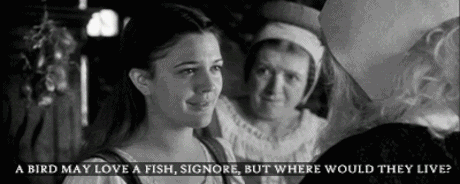 "She doesn't know what she wants" - Jacob Black "Yeah she does!" - Rob Pattinson
Jump Starting Bella's Truck
Posts: 139
Joined: Fri Sep 11, 2009 7:56 pm
Michael Sheen was pitch-perfect casting for Aro. As someone else mentioned, I felt chills up my spine when he laughed after Jane couldn't use her torturous ability on Bella. What a wonderful performance.

Hopefully, Michael Sheen will reprise his role as Aro in Breaking Dawn.
Wandering Through Town
Posts: 30
Joined: Sat Nov 21, 2009 12:46 am
I really think he stole the show.
So Jealous of Emily
Posts: 4175
Joined: Wed Aug 20, 2008 8:05 pm
Location: Land of Snow and Mormons
He did a good job. Definetely made me scream, "CREEPER!!!!" in my head everytime he opened his mouth. Or looked at Edward. Or so much as sneezed. (Can vampires sneeze?). Totally pulled off the scary power hungry leader/supercreeper look.
Acquiring a Taste for Mountain Lion
Posts: 2053
Joined: Thu Oct 30, 2008 2:24 am
Location: In 'The Corner' of Rob's Halfway House mumbling about cookies and unicorns.
Contact:
Michael Sheen as Aro = EPIC WIN! He looked as close to the Aro in my head as possible. I was happy that he got to say the la tua cantante line. And his laugh was perfectly creepy and everything I expected.

I watched his second appearance on Craig Ferguson and he was so funny. Best choice ever for Aro. Brilliant!

*waves to the HH members that have stopped by* Lol.
Rob's Halfway House Resident » Cullenist » HHBS Member » Monkey Junkie
╰☆╮ Nikki is the TomStu to my Rob ╰☆╮
Jump Starting Bella's Truck
Posts: 139
Joined: Fri Sep 11, 2009 7:56 pm
I don't know if anyone else noticed this by focusing on the face, but I love how Michael Sheen had Aro's eyes constantly moving around. With the red contacts, it looked rather creepy.