Moderators: December, Bronze Haired Girl, cullengirl
Eating Spaghetti with Billy
Posts: 3347
Joined: Fri Jul 31, 2009 11:17 am
Location: Kicking butt with her awesome Ninjasissyvildypuceowner!
Contact:
I love the character. He reminds me of Carlise in how compassionate and caring he is. I also didnt like him at first. I guess i was as paranoid as Wanderer
but after what happened with Walter I had a lot of new respect for him.

Mel xo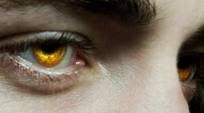 Team Edward - because real men sparkle

Trainee in "Emmetts Demolition Crew"