Moderators: bac, cullengirl, una
So Jealous of Emily
Posts: 4175
Joined: Wed Aug 20, 2008 8:05 pm
Location: Land of Snow and Mormons
Oh, that's the new trailer my uncle was talking about! *scoots off to watch*
OH HOLY CRAP. I like the longer one, but we see the graveyard in Godric's Hollow! Poor Harry!
Have you seen the new teaser poster for the movie? Its gunna confuse the heck out of anyone who hasn't read the books (though why you wouldn't have, I've no idea). Poor Hogwarts. I wonder if they'll send all the students to Pigfarts until they fix it up...
Loving the trailers and the teaser poster
I'm actually so excited!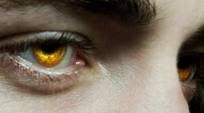 Team Edward - because real men sparkle

Trainee in "Emmetts Demolition Crew"
Taking Nature Lessons from Jacob
Posts: 18807
Joined: Fri Dec 12, 2008 3:04 pm
Location: Where I always have been. The other side.
Contact:
Seen 3 trailers or so.
Everyone of em epic.
They surely haven't ruined it this time.
If ask me that is.
[ Post made via Mobile Device ]
Protector of Jacob's Honor
Posts: 4087
Joined: Mon Sep 22, 2008 2:09 pm
Location: hoping 2012 is better than 2011 was
So I saw my first tv promo for Deathly Hollows part 1 the other day. I didn't realize it was so close! I like the books & movies okay (I'm not a HUGE fan) so I'm not sure when I'll see the movie. I was talking to a girl I know from church & she already has her tickets to see it. And then we got talking about wether to see part 1 when it first comes out or wait until part 2 comes out so you wouldn't have to wait as long. I'm sure I'll probably see part 1 relatively soon after it comes out. It'll be interesting to see where the split it. I haven't read the book since it first comes out so I can't remember much about what happens.(Just the big important things. I've thought about rereading the series lately I just haven't yet.) It's gonna stink to see some of my favorite characters die though. Evil thing about these type of books.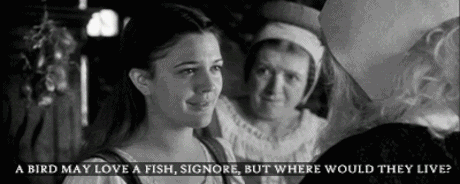 "She doesn't know what she wants" - Jacob Black "Yeah she does!" - Rob Pattinson
I can't wait for the movie to come out!
Cliff Diving with Embry
Posts: 3213
Joined: Thu Oct 08, 2009 5:09 am
Location: Holland, wishing for forks
OMG!!

I have seen the new movie twice now...

Tuesday night it premiered here in Holland, but I''m going to see it again very soon..
it was really good...lots of humor and lots of scary bits...I cried a lot the first time..specially at the end...

there were a few things I didn't like but i'll go into specifics when you all have watched it...or at least until saturday because by than the fan will have seen it...I don't want to put on spoilers...

but seriously, I think this is the best one yet..
These violent delights, have violent endings...Like fire and gunpowder, they consume what they kiss
Respect Team Robsten
,
Proud addict of the halfway house
I saw it last night at the midnight showing!!! I kind of wish they could have made 2 three hour movies instead of 3 two hour movies...does that make sense? I hate having to wait so long for part 2 when it feels like the first part was "filler"
So Jealous of Emily
Posts: 4175
Joined: Wed Aug 20, 2008 8:05 pm
Location: Land of Snow and Mormons
^^That makes no sense what so ever. DH has been split into two 2 and half hour movies. Not three.

I followed all the plot-ness, but that's because I've read it so many times I've essentially memorized it. I, shockingly, thought they did a not too shabby job, in comparison with the other movies. I gues they've seen that in the past they've completely ruined half the story lines, and now they're busy trying to fix stuff and explain everything they've left out which is all rather important. But they did a pretty darn good job sticking to the book. I'm impressed. Gotta go see it again, this time in IMAX. I didn't talk the whole way through the movie, which means it was pretty good.

Two things that are important only to a Doctor Who fan: I'm rather disappointed that Rufus Scrimegor wasn't wearing a bowtie (He was excellent in the van Gogh episode) and I'm relieved there weren't any birds tweeting whenever Dobby was on screen, or I would have screamed. (Probably why I didn't cry at that last bit- I'm far too worried about the Dream Lord than people dying.)