Moderators: bac, cullengirl, una, Nena
Frozen in Time
Posts: 1736
Joined: Thu Sep 04, 2008 9:53 pm
Location: sitting on a bench in the rain
Contact:
Pale Demon by Kim Harrison. I love her series!

~ Cowards aren't the only ones who die a thousand deaths, sometimes heroes do too
~ I take Banner/Avatar Requests, send a PM
Protector of Jacob's Honor
Posts: 4087
Joined: Mon Sep 22, 2008 2:09 pm
Location: hoping 2012 is better than 2011 was
The Scarlet Pimpernel by Baroness Orczy. It's my first time reading it ever.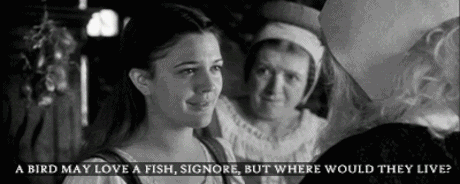 "She doesn't know what she wants" - Jacob Black "Yeah she does!" - Rob Pattinson
Veggie-Vampire
Posts: 1906
Joined: Fri Jan 16, 2009 10:47 pm
Location: lost in a book somewhere...
Afterlife
&
Water for Elephants
Thank you Naureen!!
So Jealous of Emily
Posts: 4175
Joined: Wed Aug 20, 2008 8:05 pm
Location: Land of Snow and Mormons
The Lost Hero which is quite brilliant. A plot twist I never saw coming- but that's just because I'm busier trying to figure out what his hypothetical Norse series might be out should he ever write it. The next one can't come out soon enough. I want Percy!!!
Ignoring Renee's E-Mails
Posts: 763
Joined: Thu Sep 25, 2008 7:47 pm
Location: NJ
Contact:
Just finished reading The Hunger Games(wow is all I have to say) will go to Catching Fire when I am done with The Reliable Wife.

Avi by Shel
Sisterhood of the Traveling Book
GM of Wingtears Non Veggie Vamp Cafe
Member of Wingtears High Council
Gen Y Thread is <3
Hiding Lauren's Hair Dye
Posts: 447
Joined: Tue May 05, 2009 5:47 am
Location: Leicester, UK
Passion by Louise Bagshawe. It is a nice easy read and more interesting and addictive than I thought it would be. It is about a couple who marry when they are very young but her parents forbid it so they split up and go their seperate ways. She gets stuck in a boring life and works as a lecturer whilst he has been in the army, worked for MI5 and is now a billionaire in America. Some people are killed in what are seemingly unconnected murders, that is until he recognises a pattern and realises his ex-wife is the next target. Que trying to save her life whilst finding out who is laying the orders and how to stop them. Very entertaining read with excitement, romance and humour throughout.
"And so the lion fell in love with the lamb" "...What shoes had Alice put me in? Stilettos? She'd lost her mind..."
Mesmerized by her own Dr. Cullen
Posts: 1573
Joined: Thu Aug 14, 2008 10:33 pm
Location: Lookin' super cool in my Wonder Woman shirt
Contact:
Anna and the French Kiss by Stephanie Perkins. Enjoying it immensely so far.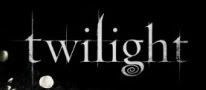 by Laniyeah on photobucket
Making beautiful music with Edward as only I can
Posts: 5119
Joined: Mon Dec 08, 2008 9:25 am
Location: Rob's HalfwayHouse, shacked up with some FicWard.
Rereading Water for Elephants and starting Catching Fire.
"Directing 7 Cullens at once=herding cats" :ROTFLMAO:
C-Dubs is TwitterRoyalty


Turning Page is Gospel~Ashley=MiniMe~HHBS
Red-Eyed Vampire
Posts: 1894
Joined: Thu Jun 18, 2009 12:44 am
Location: lost in Twilight zone
Book: Water for Elephants

FF: Help Wanted by Jaxon22
"Because each and every one of us needs our own personal brand of heroine."

~Team Edward Forever~
Lusting for Blood
Posts: 1349
Joined: Thu Mar 11, 2010 7:32 pm
Location: - - » Somewhere dazed in a Damon-like haze.
Contact:
Bitten & Smitten - Michelle Rowen
Succubus Blues - Richelle Mead
Carpe Corpus - Rachel Caine
Hunted - PC & Kristen Cast (starting soon)
Chrissy
|
Team.
Edward(
T
)/Damon(
TVD
)/Eric(
TB
)/Adrian(
VA
)Peeta(
THG
) |
Music.Addict

- - * will you still love me tomorrow? - Amy Winehouse