Mesmerized by her own Dr. Cullen
Posts: 1573
Joined: Thu Aug 14, 2008 10:33 pm
Location: Lookin' super cool in my Wonder Woman shirt
Contact: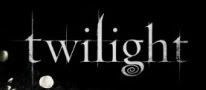 by Laniyeah on photobucket
Jump Starting Bella's Truck
Posts: 115
Joined: Sat Jun 19, 2010 9:30 pm
Location: Trying to be 100 places at once while, with a To Do List that never gets any shorter!
*sneaks into Halfway House quietly to leave a note on the fridge while no-one is looking*

Hi Ladies,
Hope you're all keeping well. I've had a quick read skim of your posts, I see Susie has been up to her usual tricks! Glad you all had a good time.
Other than that, I've enjoyed all the RobCrack you have all been kind enough to share
thank you!

I've had a really busy week, GB has been away doing his first workshop for his electricians course, it seems to have gone well
He's home on Monday (or maybe Tuesday)
Meanwhile, I worked on the farm a couple of times this week, as well as organising the bookings for a local venue, (I'll tell more about it when I have more time), which I do 2 mornings a week, and I also started doing some book keeping for my boss at the venue. All that combined with my web design course, various friends calling in to see me, and getting ready to move, I'm exhausted!

I'm about to hit the hay, but I'll leave you with the promised pics of the cottage
I'll try to check in again tomorrow.

Garden gate

Garden with GB's workshop

Cottage


I'll post pics of the inside soon, promise!

Love to you all,
fi xx

Red-Eyed Vampire
Posts: 1894
Joined: Thu Jun 18, 2009 12:44 am
Location: lost in Twilight zone
Morning Ladies!!!
Happy Sunday (Saturday for US sisters).
Just a drive by post today. I'm getting dressed up to meet my my girls for lunch. One of my friend says she has an exciting news to tell us and won't even give us hint of what its all about. So I'll be back tonight to post reply's hopefully over indulged by too much girl time
. Better finished getting ready.
Have a great weekend ladies.
Later.
"Because each and every one of us needs our own personal brand of heroine."

~Team Edward Forever~
Hanging Up on Jessica
Posts: 642
Joined: Mon Oct 11, 2010 3:17 pm
Location: Lexing at work.
Contact:
Hey ladies. It has not been a good weekend for me. I found out the hard way on Thursday that I am allergic to amoxicillin. My husband had to take me to the ER because of an allergic reactions, and on the way there my oldest son who is five, was crying and he kept asking if I was going to die. Friday, my oldest, attempted to remove his nightlight with his teeth. Well, it broke in his moth and he swallowed a piece of glass. So, we had to go back to the ER so they can do X-rays. So we are on potty-watch now to make sure their is no blood in his stools. On the upside, we did adopt a dog. His name is Jessie. He is a five month yellow lab. I cannot wait to take him on my boat this summer to Lake Havasu. My boys just adore him.

older_twilight_fan My name is Amy. I have two sons. My oldest, Jason, is five and my youngest, David, is three. I guess I could count my husband as one of my boys. My oldest will start kindergarden and my youngest will start pre-school. I cannot believe how fast they are growing.

StellaBlueBella Hey Rachel. Welcome to the Half Way House. In the small amount of time I have been on this thread, I have enjoyed myself, and the delicious pictures that have been posted. Don't feel like a dirty old lady. Reese is one lucky lady.

Susie I am going to take a shot in the dark and assume that SonnyBoy is your son? I'm sorry to hear that he is sick. I hope by the time I post this, he is feeling better. And regarding the snow: send some my way. I live in the desert. Two weeks ago, I had to turn om my AC because it hit 93 degrees.

lulu So lucky you are to breastfeed this long. I had to stop at one month with my oldest because he ate too much, my body couldn't keep. My youngest; three weeks because my oldest got too jealous and he would climb all over us. Have you tried using a nipple shield?

openfire You mentioned about a pet rat? I had one when I was younger. We would let it run free in our house. When we moved, we found all of it's storage places. Pennies under the television; candycorn behind the china cabinet. I'm sorry to hear about the spiders in your house. *yuck*

TammyAZ What is going on with your daughter and the insurance really hits a nerve. It angers me that your daughter has to go through all those doctor appointments and MRI's and the insurance won't do a thing to help. My heart goes out to you and your family.

Jazz Girl Your comments about the pictures you post really cracks me up. *oh my..thud* Those were some good pictures though. I really liked the one of Rob in the black suit. That guy gets better looking in every picture he takes.

Anyways, my husband is nagging at me to get off the internet because I spend too much time with Twilight related stuff. I just tell him that it's an addiction and I can't help myself. Good night everyone.
Banner by Tammy AZ
Aro, Caius, Marcus
The Original Godfathers
Red-Eyed Vampire
Posts: 1894
Joined: Thu Jun 18, 2009 12:44 am
Location: lost in Twilight zone
Hello HH Sisters!
Weekend flies so fast. 3 more hours here before Monday. Don't want to go back to work yet...
Anyways so I spent the whole day with my best girls. We went out for lunch, and as usual it was a late lunch no thanks to a couple of very late friends. But I wouldn't want to change it any other ways I love each and everyone of them even the latecomers
. We got the hear the exciting news, one of my friend is having a baby
. It's going to be the first among our circle of friend so I think we are more excited than the expecting mom. I think we startled the whole restaurant when the 6 of us squealed all together when she broke the news. It was some sort of miracle because just last year she had an operation on her ovaries (I'm allowed to say that, am I
) and her OB says there's a 50-50 chance of her conceiving. And here it goes, the bad news, it was out of wedlock. She haven't told her parents yet and she had confided in a handful of close friends only. Our culture usually frowns upon those who got pregnant out of wedlock which in my opinion is very hypocrite. I believe that if a woman could carry her child for 9 months she could raise that same child all on her own and do a fine job at it. It just broke my heart to know that when she goes back to work tomorrow, some of the people who would know her condition would smile at her and congratulate her and then talk behind her back
. But she's always been 1 of the strong one in our group. I know she'll make it and we all promise before we went our own ways tonight that we'll always be there for her...
Anyways sorry rant over...
Jaclyn
- I'm glad you had so much fun on your birthday. Even ActionRob joined in the celebration. Are you sad that in a few days he'll be on his way to Tracy? Okay rodents as a pet. That's the first time I heard about it. Out here its pest not pet
.
Chrissy
- It's good to hear that you're getting better!!! Oh and Belated Lex Anniversary...
Caryn
- Yay thanks again! I will be waiting patiently for that in the next couple of days, or weeks sometimes our postal service sucks
!!!
Tammy
- I'm sorry to hear about the problems you encounter with your health insurance. I hope you could get it fix soon so that your daughter could get the medical attention she needed. Yay, for starting to write a FF
.
Lulu
- So sorry to hear your baby boy is sick. I hope he gets better really soon
Ginnie
- Yay for getting a speedy computer. Helps a lot with lexing. As usual our local bookstore has no idea when the Twilight Guide will be available here. Guess I just have to harass them as often as I can until they have news
.
Marielle
- I think there's a problem at FF.net. Some of the authors post on their profile that they always get an error if they tried to submit their stories although some had been lucky enough to get through. Its been going on for a week, the updates are so slow.
EDIT
: Found this
Solution to story updates
hope it helps.
Everyone else I've missed
.
Yay somebody cooked dinner. I guess big bro and SIl are okay now.
Gotta go.
Later.
"Because each and every one of us needs our own personal brand of heroine."

~Team Edward Forever~
Hi All!
I hope everyone is having a good weekend!
Last night Hubs and I tried to get into see
True Grit
at our favorite discount neighborhood theatre, but it was sold out - we didn't get there early enough. We didn't want to just go back home, so we ended up at this fun restaurant/bar called The Chatterbox Pub. It is nothing like the pubs in the UK, though. We really don't have many pubs in the U.S. like that. Anyway, this place is known for playing board games at your table, or playing the old style video games. Hubs and I played Scrabble - I thought of you,
Jaclyn
. The place was bustling because it was Saturday night. I'd never been there on a Saturday night before. Of course most people were more like your age- y'all - but hey - I told hubs - I'm used to the younger folk! They're my peeps! It was the perfect Scrabble environment - I had lots to look at while I was waiting for hubs to take his turn. They have their own micro brew beer, so we really enjoyed that as well as some dinner while we played. I beat Hubs narrowly, which is rare.
-------------------------------------------------------------
Raine
- It sounds like you really had a fun day yesterday!I can see why your friend is so excited about becoming pregnant when her doctor said she had a 50/50 chance! I can also see why she wouldn't have been careful about birth control either. Is she still in a relationship with this guy? Will they get married and thus make it more acceptable to the older generation? It's great that you girls are such close friends and that you are standing by her (of course).
Amy
- WOW! What a scary time you've had - 2 ER visits! My husband found out he was allergic to penicillin a few years ago - he hadn't previously been allergic to it! His face puffed up so much he was almost unrecognizable!! It took a while for it to come down to normal size, even after he started taking the antihistimine. Did you swell up too?? Scary. Then your child biting off the night light? So scary!! You must think he has a guardian angel. He could have been electrocuted. On to a happier topic - this fall will be that of milestones for you as a mom - kindergarten and preschool! You will finally have some time to yourself. You'll also love being a Kindergarten parent and getting involved in the school, volunteering and meeting other parents. FUN! I have happy memories! My kids are big. My son (yes, Sonny Boy - we usually use code names for our kids online) is 17 and he is graduating from high school in June and will go to college in the fall. My daughter (Daughter Dear) is a Jr. in college (20), studying Social Work. You want some of my nice white snow? We used to have a lot more, but now we only have about 1 foot with 4 foot piles of snow where we shovel. Somehow, I think it would melt by the time it got to you.....Regarding the Twilight/Lexicon addiction - just tell your husband it is cheaper than psychiatric care and it makes you happy and if momma ain't happy, ain't nobody happy! Am I right?? Still you can make some small visible efforts to show that you are trying to "cut down"
(whether or not you actually are, just that it looks like you are!!)
Fi
- Thanks for the pics of the cottage! It is adorable. Of course we don't have anything like that in the U.S. It is just so British! (or Welsh!) What farm are you talking about when you say you were working on the farm? Is it a community farm where you get a share of the produce if you put in hours working on it? I love how you are so sociable with friends popping round all the time! Man, I'd really love to be there for the fun!

Tammy
- How often does your daughter have spinal taps? I remember you telling us about it the last time and I must admit I got a little squeamish and woozy about the whole thing! I know it brings her quite a bit of relief, though.

Jaclyn
- I told Hubs about the use of the word "messages" for groceries there in Scotland and he had never heard that before - for some reason, he thinks he's heard of most Scottishisms - anyway, do you have any idea where it comes from?? If you don't, can you ask your parents? He is dying to know! Yes, those rats are really cute! By they way, I can't believe someone could actually be more afraid of spiders than you are!!!
Yes, Luta is the woman whose memoir I edited - heavily edited, by the way. I typed all 240 pages and had to correct grammar and put it in the right order and fix several paragraphs.

Caryn
- Congrats to your DAWGS!!! Final Four here they come! Now on to my favorite topic - the Myers Briggs!! I know I will never win a "discussion" with the likes of you! BUT, I think Rob is an E because, remember E means you get energy from people - he prefers to be with his friends and in a perfect world, would prefer to go out often to hear music, rather than stay home You don't have to be super E. You know how utterly charming he is with people, how he just has a natural way with people, very likable, charismatic?? Well, I have a friend like that and she is ENFP - the NF usually means someone who intuitively understands people, the P means they "play it by ear", so they tend to be more fun - they love to do things spur of the moment. The E attracts people - they want to be with that person. He may not be a strong E because of course he enjoys reading and more solitary pursuits - heck, even I'm not 100% E - I hate being in a big group of people I don't know. I have to know them, or be getting to know them (NF) Yet, my soul would starve if I had to spend a lot of time alone. Now, Kristen may be an I. Of course in my even discussing this I am vexing Rob. He hates it when people think they know him from seeing him in his films/interviews. How can we really know him from that? Touche, Rob! Just to end this discussion on a relationship healing note - You know I'm totally with you on the gun issue.
Marielle
- Summer Time!!! Yeah, I know how hard it is to adjust to that. I guess now I'm glad that we've already done it. Now we're back to a 7 hour time difference with you. Still don't have the baby fever? I suppose it is a good thing since you don't want to get married and have kids. It would really cramp your style. Still, it's great that you can appreciate your friend's baby!
Lulu
- I'm so glad BabyBoy is feeling back to his old playful self! It is hard to see a little one so sick. I'm really glad he responded so well to the antibiotics. This winter has been a hard one for viruses! Thanks for telling me that my Marielle pic had been removed. I reposted it on that post and here is is as well:
My picture of Susie and Marielle
I don't know why it would have been removed - it was my own stuff, nothing proprietary! Good luck on your editing project!
Ginnie
- Sorry I didn't say anything about your little guy being sick. Is it really THE influenza? If so, he's probably really sick. I hope he rallies and is well soon. He is such a sweet little boy! My flight benefit - Didn't you know? Didn't you know that you risk a visit from me indefinitely?? We have the "retiree flight benefit" for life, or the life of Delta at least. Pretty good deal, eh? Well when you think of how Delta came and took our beloved Northwest Airlines from the state of Minnesota (a real loss for us) and that many many people were laid off, someone like my husband with 19 years experience should get the retiree benefit! The only thing is we are lower on the boarding priority list - we get on after all the active employees and then of all the retirees, we have the most recent seniority so we're pretty much at the bottom but above someone on a buddy pass, so I have to choose flights with lots of open seats. That's one reason I chose Amsterdam - the planes there and back were only half full, so I knew I'd get on! I suppose I can get to Orlando in July...not sure I can handle the weather then, though!! Also, mid-week flights are lighter than weekends. Thanks for inviting
Rachel and Amy
to join us here at the Halfway House!
------------------------------------------------
I am officially skipping church today - Hubs and Sonny Boy are there, but I'm still a bit worn out from my transatlantic journey! Plus, I have to rest up for what's on the schedule for today - mega homework session - online Health. I'm a "facilitator".
Then tonight it's facilitating the English homework - writing a page about a book he hasn't read!! You've all done that haven't you?? Actually, he could choose from a huge list of books to "not read" and I recommended a play since they are easier to breeze through and discuss. I think he'll do
Streetcar Named Desire
by Tennessee Williams - great stuff. I'm "pre-reading" it for him.
Moms - when kids get to this point in their senior year, let's face it, they're burned out and so are you!!! He really got behind in his homework when he did Les Mis and also having the additional Online Health course had added to his regular load. Yikes! I feel the stress and can't wait for graduation!! With Daughter Dear, I didn't have to facilitate, but she was so extremely stressed finishing all the requirements for the International Baccalaureate Diploma that I felt it too and was relieved when she graduated too! It's funny, but college hasn't been as stressful as that last year in high school was! Let's just say that Sonny Boy is not pursuing that IB Diploma - it ain't for everybody!
Have a great day - I'll try to check in later, but you know that Sonny Boy will be on my laptop and I don't know if I'm up to using the dinosaur computer upstairs.....
BYE!
Cliff Diving with Embry
Posts: 3213
Joined: Thu Oct 08, 2009 5:09 am
Location: Holland, wishing for forks
Hey girls. Just a quick drive by. I don't have time posting today. I promise to make a long one tomorrow. Have fun today. See you all tomorrow.

[ Post made via Mobile Device ]
These violent delights, have violent endings...Like fire and gunpowder, they consume what they kiss
Respect Team Robsten
,
Proud addict of the halfway house
Lusting for Blood
Posts: 1349
Joined: Thu Mar 11, 2010 7:32 pm
Location: - - » Somewhere dazed in a Damon-like haze.
Contact:
Hey, guys! I don't have much to say this weekend. Just a few quick updates.
The cough has died a lot more now. I'm no longer dying with every breath. Lol.
My mom found a house and she wants to move sometime this month. I don't really like the location of this new house. It's on top of a VERY steep hill and a little further away than I would like it to be from the bus stops and everything. Once we move if anyone is interested I'll post a few pictures. The good thing about this is I'll be on the 2nd floor and my brother will be in the basement. HEAVEN!
I got caught up on some late work in a few of my classes so that was good. I'm trying my hardest not to fail Public Speaking.
Caryn
: I've never heard the entire song before. I could be doing something else and the TV will still be on. As soon as I hear those first few notes my head will shoot up and my brain momentarily goes ".......Rob?..." Lol.
VolturiGirl
&
StellaBlueBella
: Hello, I don't think we've met. My name is
Chrissy
. I'm 20 and I'm in the US. Nice to have you two here.
Hi,
Tammy
. we've missed you! I haven't talked to you in a while. I'm so sorry to see you've been having some medical issues with your daughter. I'm in that same boat with you. We've recently lost some of our income and my Dr. wants me to have a surgery but I can get it now if I need to find a job and finish school.
I hope everything works out for you and your family though.
Hi,
Marielle
. How are you? What's new?
Hey,
Susie
. Sorry I haven't been chatting with you as much. I've been going through a lot here at home and sometimes when I'm stressed it comes through in e-mails and I didn't want to seem like a drag talking with you. It's hard to be enthusiastic when all I want to do is rip my own hair out and set it on fire.
Anyway, that little pub sounds like tons of fun. I'm glad you and your husband enjoyed yourselves.
Ginnie
: Hey! Aww, thanks. That's really pretty and I SO needed it.
Jaclyn
: OMG, the new episode of
Bones
was really creative! I enjoyed it a lot (
I don't know if we've seen the same one. If we haven't, sorry)
. I think I started posting in the HH around September. Maybe later. I'll check my post and get back to you.
School is going all right. I had to play catch up and not quite finished doing so. I've got a lot going on at home and I just need to get my mind in order.
Raine
: Wow, congrats to your friend. She's very lucky.
Oh, don't worry about the Lexiversary. I forgot it too! Lol
Hope you ladies have a great day.
Chrissy
|
Team.
Edward(
T
)/Damon(
TVD
)/Eric(
TB
)/Adrian(
VA
)Peeta(
THG
) |
Music.Addict

- - * will you still love me tomorrow? - Amy Winehouse
Jump Starting Bella's Truck
Posts: 115
Joined: Sat Jun 19, 2010 9:30 pm
Location: Trying to be 100 places at once while, with a To Do List that never gets any shorter!
Susie - Rare for you to beat your Hubs narrowly, or rare for you to beat him? Sounds like you had a great night! The farm I worked on is the farm where we live at the moment. The farm itself is owned by a big Estate locally, technically by Lord something-or-other. So the Estate owns the farm, and the farmer (William) is a Tenant Farmer - he runs the farm and farms the land as though it was his own, in fact he inherited the tenancy from his father & grandfather before him.
William is our landlord here in the caravan. There is a big farmhouse, which William rents out as a shared house (3 bedrooms, each rented seperately, shared kitchen & bathroom). William lives in a small cottage (converted from a small stone-built barn) attached to the big house, and we live in the caravan.
GB works on the farm(sheep farm if you were wondering), so while he was away last week, I worked a couple of days. My dream is to one day own a piece of land large enough to have a comfortable house, (or caravan, or log cabin, yurt, straw-bale house...), grow enough veg to keep ourselves more-or-less self sufficient, have some hens, some pigs, hopefully the means to generate our own energy (solar panels, wind turbines, maybe hydro-power if I'm lucky enough to get a stream or river
). SO your description of a co-operative farm is quite appealing, but unfortunately I'm not there yet!

VolturiGirl and StellaBlueBella - WELCOME!!
I'm Fi (pronounced 'fee
) I'm 27 & I live in Wales. Although I'm very well intentioned when it comes to regular posting here in our Halfway House, I fail most of the time, and tend to pop in once a week to say 'hi and bye'. As the other girls have said, here we don't treat your addiction, we feed it

Hope you're all having a good weekend.
Love fi xx
EDIT:
I forgot! I promised pics of the inside of the cottage:
Front room/ Living room, taken from just inside the front door

Front room from the other side, the kitchen is through the door on the left

Kitchen from the doorway

Kitchen from the other end

I'll put up some of the upstairs later, but I'm supposed to be tidying the van ready for GB getting home tomorrow..... queue an afternoon of procrastination and an evening of hurried cleaning!
TTFN xx

Touched By Cold Hands
Posts: 1244
Joined: Thu Dec 03, 2009 6:46 pm
Location: Here there and everywhere
Contact:
creeps in and peeks around
hello ladies! Haven't been around the Lex for whatever reason. Sorry!


VolturiGirl & StellaBlueBella! Welcome to the Halfway House! I have seen you all on other threads before, glad to have you here!

Gonna go work on my O/S for Fandom4Tsunami. I will check in later!
Proud HalfwayHouse Sister
Seasons Of Love-A Rosalie/ Emmett story