Moderators: bac, cullengirl, una
Taking Nature Lessons from Jacob
Posts: 18807
Joined: Fri Dec 12, 2008 3:04 pm
Location: Where I always have been. The other side.
Contact:
gah!
i hate love story.
anyways, i add metallica's songs to the list as well.
*points to her banner*
Gamzee is best troll; Dr.Facilier is best Disney villain, Dimitri is best Cooper gang member. They all are associated with purple. That is awesome.
Teaching Eric Social Graces
Posts: 212
Joined: Wed Dec 31, 2008 6:10 pm
Location: where the beverages are
the only voices that I can swoon over are
Jacob Hoggard from Hedley
Brandon Lehti from The Latency
and I recently discovered that Josh Ramsay's voice in Cross My Heart by Marianas Trench makes me swoon
no else can cut it for me, and it's not that I don't think other people can't sing well, they just can't make me swoon after loving Jake so much lol
I'm a big fan of Canadian bands
Team Alice- Seeing the future since 1901
WA Addict
Settled in Forks
Posts: 18
Joined: Fri Aug 15, 2008 5:24 pm
Contact:
chessley_meyers wrote:I would have to go with "You and Me" by Lifehouse. That song makes me smile every time I hear it, and I would love for some guy to play it for me (which I realize will never happen, but a girl can dream, right?) Also, "I'll Be" by Edwin Mccain is a real swoon-worthy song.
i agree with you there the 2 best songs out there
Teaching Eric Social Graces
Posts: 201
Joined: Wed Jun 24, 2009 3:32 am
Location: multi-tasking in my room
Contact:
Ok I have a few artists and songs I'll mention.... anything by Lifehouse, 3 doors down, Nickelback, Coldplay, Edwin Mccain, and Rascall Flatts and Taylor Swift have pretty good lyrics too even though I am not much of a country fan untill now....my mom says "I'm growing up" lol
....
I love Micheal Buble
, Ricky Martin, and Enrique Iglesias of course. I also like anything from Goo Goo Dolls and Bryan Adams....especially when a man loves a woman and Everything I do I do it for you....hmm Freebird by Lynyrd Skynyrd, its so beautiful to me.
Now here is where I really love being married....the Beatles....
...LOVE them...a lot of their songs are about love and thanks to my hubby I am a huge fan but the kicker.....he's a guitarist!!
and yes he has seranaded me many times and I love it when he does!! Dust in the wind by Kansas.....OMG!! I LOVE LOVE LOVE this song and my husband knows it too!! Anything by Queen but especially Who wants to live forever from Highlander the series and movie
.Ok thats it I could go on and on and sorry about the excessive gushing I just couldn't help myself

"You put your arms around me and I'm home" Christina Perri - Arms
my favourite musician is Glen Hansard. He has two bands:
the Frames an Irish Indie rock band
and The Swell Season, which is technically the same people as the Frames plus Marketa Irglova. They won the Oscar for the best song in a movie. The movie is calles ONCE and Glen and Marketa are also playing the leading roles.

And I love both bands to pieces, because Glen Hansard is just such an amazing songwriter, I can't put in words what his music means to me. If you like indie or singer/songwriter check it out!

Even Eddie Vedder discoverd how amazing Glen is and so he was support for Eddie Vedder's last tour and he played at PJ20 (solo, with Eddie and with Pearl Jam)

And there is a new documentary called The Swell Season Movie. If you have the chance, go and watch it. Unfortunatly I haven't had the chance yet!
You know, Edward, as a brother you are sometimes a dissappointment

Oh, never mind! my less noble side exulted

Then the jokes about the world's only clumsy vampire would start

'Bout time someone scored around here
Protector of Jacob's Honor
Posts: 4087
Joined: Mon Sep 22, 2008 2:09 pm
Location: hoping 2012 is better than 2011 was
Can I say I love seeing a lot of people mentioning Lifehouse. I love them! (I wish more people loved them & they got the respect & credit they deserve. They are so much better than a lot of the most popular musicians now days.) They have so many amazing songs. They are my favorite band. If I ever find a boyfriend or husband I hope he sings me a few of their songs.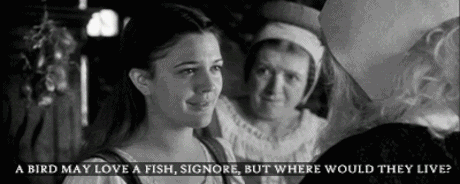 "She doesn't know what she wants" - Jacob Black "Yeah she does!" - Rob Pattinson
Teaching Eric Social Graces
Posts: 201
Joined: Wed Jun 24, 2009 3:32 am
Location: multi-tasking in my room
Contact:
Ok, my last post is a bust because I am no longer married and my ex is the biggest selfish, a-hole, jerk in the world.
Anyways I am so over that idiot and done crying over him ages ago.
New songs that I love because a couple of them they somehow tell the story of my life right now the others are just awesome:
Rhythm of love - Plain white T's....*ahem* yes pretty much every word of this song is true for me.
Arms - Christina Perri......my new bf and me
Distance - " ......my bf and me again
Somebody that I used to know - Gotye.....my ex
lol almost every word
Rolling in the Deep - Adele
Set fire to the rain - Adele
Someone like you - Adele
What doesn't kill you - Kelly Clarkson
Just a kiss - Lady Antebellum
Never ever getting back together - Taylor Swift
Never gonna leave this bed - Maroon 5....yes of course my bf
You know me I could go on and on for ages lol.

"You put your arms around me and I'm home" Christina Perri - Arms
Finding a Nice Guy for Angela
Posts: 971
Joined: Sun Sep 30, 2012 1:49 am
Location: United States
Hanson, Lifehouse, Relient K, The Fray, Phillip Phillips, Maroon 5..just off the top of my head
Officially Bitten!
Posts: 1531
Joined: Tue Dec 08, 2009 10:06 am
All of those are good that you mentioned Sarah. I would like to add 30 Seconds to Mars.
Banner by TammyAZ
Settled in Forks
Posts: 11
Joined: Sun Mar 25, 2012 3:13 am
Location: Australia
Almost everything by Nightwish, Tarot's Crows Fly Black and Gravity Of Light albums, most of Sonata Arctica and Luka Bloom's work, along with Brother Firetribe (both albums), anything by John Butler, The Lord Of The Rings soundtracks, and a lot of stuff by Black Majesty, Blind Guardian and Eyefear.
Every day deserves a new, better, tomorrow - Tony Kakko