Moderators: bac, cullengirl, una, Nena
Banging Out Dents with Tyler
Posts: 331
Joined: Thu Aug 21, 2008 7:22 am
Location: Croatia
Contact:
I really like 'devour' and 'star'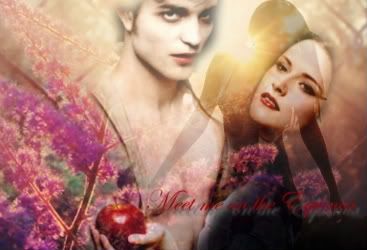 Learning to Love Green
Posts: 84
Joined: Mon Sep 29, 2008 7:21 pm
Location: in my yellow Porsche : )
It's not english, it's french,
but i like
pomplemousse
It means grapefruit.
You.
Are.
Not.
Leaving.
Me.
- Ian O'Shea
Jump Starting Bella's Truck
Posts: 161
Joined: Wed Sep 17, 2008 5:28 am
Location: crying in the midst of a boundless labyrinth of ancient trees *New York*
TwilightFreakaZoids
"Life sucks, and then you die." BD 143
37yearoldfan
I think ta dah! is got to be one of the funniest, It can be applied to so many things!
Learning to Love Green
Posts: 78
Joined: Thu Aug 21, 2008 8:28 am
Location: Olympic National Forest
"Shiny" – I use this to describe someone who is acting like an idiot.
"Wackadoo" – This is a word that a friend came up with; it's an adjective for a person who is being all crazy.
bleary
crooned
reverie
sublime
grandiose
ardently
lithe
supple
sinuous
oleander
groping
haze
irrevocable

Truthiness - lol Stephen Colbert
I used Love, Love all the time. Don't know why just do.
Ignoring Renee's E-Mails
Posts: 719
Joined: Thu Aug 28, 2008 1:39 pm
Location: Bribing Emmett and Garrett to Be My Boyfriend
Contact:
Garrett is my favorite word. ;D

-Janine
Vampirechick101/Alellie: PICAOS/ Zookeepers to Mr. Panda
Teaching Eric Social Graces
Posts: 292
Joined: Mon Oct 06, 2008 8:26 pm
Location: Running with the wolves
Contact:
I like the word devour, too and shatter. I just love how that word sounds.
Oh and beseech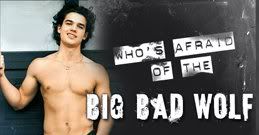 Inquisitive and thoughtful,
she was the challenge he'd been waiting for;
a reminder that creativity runs deep like secrets.
I don't know if it is a favorite of mine, but I say "Crud monkeys" alot