Moderators: bac, cullengirl, una
Thread to discuss the music of Vampire Weekend.

*Personal favorite is Mansard Roof!*
So Jealous of Emily
Posts: 4175
Joined: Wed Aug 20, 2008 8:05 pm
Location: Land of Snow and Mormons
*does a happy dance* Yay first post!!!
I love Vampire Weekend! I'm nota die hard fan yet, I still have yet to watch their videos, but I love Mansard Roofs! Oxford Coma is a second, but its getting a little over played by my local alternative station. I found VW before they did! I laughed. YAY!
Teaching Eric Social Graces
Posts: 210
Joined: Wed Aug 20, 2008 10:13 pm
Location: In the relam of my semi-insane normal mind
Contact:
I love this band.
They have such a different sound from others, I can tell right away when I hear the first few measures of a song that I'm listening to VW. My favorite would have to be Campus, followed by Oxford Comma. Their Music Videos are cool too. I like thier Oxford Comma one. If you want to watch them they are on their myspace page.
Learning to Love Green
Posts: 97
Joined: Sat Sep 13, 2008 11:25 pm
Location: 520, Arizona
Contact:
a few months ago a bunch of my friends were obsessed with them then in July I finally got their album and they are pretty freaking cool. They have a really unique sound. My favorites are Oxford Comma and Campus.
My life was an unending, unchanging midnight. It must, by necessity, always be midnight for me. So how was it possible that the sun was rising now, in the middle of my midnight?
Settled in Forks
Posts: 6
Joined: Sun Oct 26, 2008 8:53 pm
Location: New Zealand
YAY VAMPIRE WEEKEND!!!! luckily I live in the tiny country of New Zealand so none of their music gets over-played, they're very much still an underground band here. My favourite song would have to be Walcott, partly because its on of my favourite episodes of Skins (season 2) but they are a very talented band and I love that they sound like no other bands, very original
plus que ma propre vie
Wandering Through Town
Posts: 35
Joined: Wed Oct 22, 2008 3:32 pm
Location: Out on Patrol along the border of La Push with Jake playing tag...
oh my gosh!

I like Vampire weekend also, they are pretty cool, one of my top seven, actually number four! It's awesome!
Not gonna ever own what's mine, When you're always taking sides?
But you won't take away my pride, No not this time, not this time
Team Jake
Teaching Eric Social Graces
Posts: 235
Joined: Thu Aug 21, 2008 5:52 pm
Location: In a black leather chair, that spins, *spin* weee! In Ireland
Awh those guys are cool fun!
haha so odd, but its such like happy music!
Lovn A Punk And cape....Something or other The videos really funny fot that one! Oh and A Punk too!
Lips
Forever
Sealed
Edward Cullen
So Jealous of Emily
Posts: 4175
Joined: Wed Aug 20, 2008 8:05 pm
Location: Land of Snow and Mormons
I think its Cape Cod Kwassa or something like that...
Settled in Forks
Posts: 9
Joined: Sat Nov 15, 2008 12:40 pm
Location: Over the rainbow.
Contact:
It's Cape Cod Kwassa Kwassa.

My favourite has always been, and will probably always be The Kids Don't Stand A Chance. Ezra's voice in that song, ahhhh, no words to describe.

VW is too cool to be going as mainstream as they've been recently. It's depressing, because a band as unique as this one should not be ridiculed and critiqued by MTV viewers, and Hollister lovers. I miss when no one had ever heard Oxford Comma; before SNL, before the actual album release, before the hype, the exclusice N&N track.
As always at this hour, time means nothing.
Jump Starting Bella's Truck
Posts: 132
Joined: Sat Nov 15, 2008 8:16 pm
Location: PATD Forums,my one true love
Contact:
awww,i LOVE Vampire Weekend.they have such a nice sound,and their music vids RAWK!!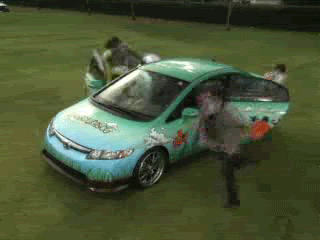 made by Dani-Danisaur-PATDforums