Moderators: bac, cullengirl, una, Nena
Hanging Up on Jessica
Posts: 665
Joined: Fri Aug 15, 2008 11:21 pm
Location: In Texas, Building An Army Of Newborns
-sinister
WARNING: EDWARD CULLEN IS NOT EFFECTIVE BIRTH CONTROL! E<3B
Fishing with Charlie
Posts: 845
Joined: Sun Aug 31, 2008 7:57 pm
Location: Long Island, NY
Contact:
pipe down
~Lee~
Team Ian because human guys can be perfect.
Team Edward-Bringing Sexy Back Since 1901
RDC<3
Settled in Forks
Posts: 24
Joined: Sat Oct 11, 2008 4:51 pm
Ever since reading Twilight, my favorite word is definitely: dazzle.
Jump Starting Bella's Truck
Posts: 161
Joined: Wed Sep 17, 2008 5:28 am
Location: crying in the midst of a boundless labyrinth of ancient trees *New York*
he_dazzles_me wrote:Ever since reading Twilight, my favorite word is definitely: dazzle.
Mine is
EDWARD
.
"Life sucks, and then you die." BD 143
Jump Starting Bella's Truck
Posts: 115
Joined: Sat Sep 06, 2008 1:51 pm
Location: The Mountain State. AND PROUD OF IT! XD
I say "Crap in a basket!" a lot when sumthin happens...
chic.

i don't know why, but when something is good, i go "that'schic".
Teaching Eric Social Graces
Posts: 292
Joined: Mon Oct 06, 2008 8:26 pm
Location: Running with the wolves
Contact:
I like that word too.
Chic.
It just sounds so cool.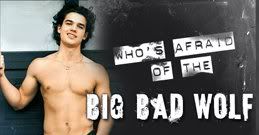 Inquisitive and thoughtful,
she was the challenge he'd been waiting for;
a reminder that creativity runs deep like secrets.
Questionable
Fierce
Epiphany
Ha they all sound good to me
Buying a Better Raincoat
Posts: 72
Joined: Thu Aug 21, 2008 1:02 am
Location: New Zealand
I like
Porcelain
Requiem
Sphere
Ridiculous
Gloaming
Oracle

And some words sound good together, like Emerald Bay. Or Beautiful Veins (Hence the name)
Or maybe its the image I conjure (another cool word!) up in my head with I think of the idea of an emerald bay.
"I was thinking, while I was running..."
"About not hitting the trees I hope."
Learning to Love Green
Posts: 95
Joined: Tue Oct 28, 2008 10:53 am
Location: In my happy place...
adorable, expectation and reasonable
"Alice!" Jasper's voice whipped, and then he was right behind her, his hands curling over hers.
She turned her face away from me, into his chest.
E<3B