Moderators: bac, cullengirl, una, Nena
Ignoring Renee's E-Mails
Posts: 713
Joined: Sun Oct 05, 2008 9:37 pm
Location: <3!
Contact:
Go words!
Whoo-hoo!
Love,
*Wanderer*
Ignoring Renee's E-Mails
Posts: 719
Joined: Thu Aug 28, 2008 1:39 pm
Location: Bribing Emmett and Garrett to Be My Boyfriend
Contact:
Word...it means 'yes' in my school.
"Word, dude."
Vampirechick101/Alellie: PICAOS/ Zookeepers to Mr. Panda
Joining the Hunt for Enemies
Posts: 6978
Joined: Wed Aug 20, 2008 8:10 pm
Location: preparing for next winter
Contact:
I've come to find that I use "amazing" a lot. And "amazingness". I think that's my favorite word, or at least the one that I use the most.
Team Edward&Esme~SBS Assistant 2 the Cobosses~APPC
St Cullens Head of Neurology~Tetrarch
Need something to read? Try
http://www.jennacooper.com
Jump Starting Bella's Truck
Posts: 132
Joined: Sat Nov 15, 2008 8:16 pm
Location: PATD Forums,my one true love
Contact:
moogles
epic
JWalk
Ryho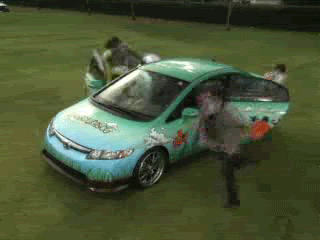 made by Dani-Danisaur-PATDforums
Carrisa wrote:- Sally (name, I know, but it has such a nice ring to it)
lol. That's the funniest name.
That was my fish's name. =P
Words? *inhale* Where to start??
Peculiar.
Tyrant.
Psuedo.
Martyr.
So many more.. but I can't think. =(
Teaching Eric Social Graces
Posts: 259
Joined: Thu Aug 21, 2008 1:52 pm
Location: Turning Bill and Tom into vampires.Seriously were did the sun go?oh right...this is Ireland
Sheogh (culchy name for a ditch)
scabby
scabbyness
technically
looder (a complete idiot)
hypothetically
Edward
rain
shiny
Mr.Volvo
eh....thats about it for now
Midnight Sun Virgin!
|----[|██████]=----
Trainee of EDC Inc. Private of Jaspers Confederate Army,Go Stainless Claret! Twilight Mafia
eloquent... although i never use it, its such a nice word.


He spoke with such eloquence, with every word that slipped from his mouth.
Randomness Regular!
Jump Starting Bella's Truck
Posts: 195
Joined: Wed Nov 19, 2008 12:51 pm
I have a lot of favorite words... I'll go on forever...

+ Eternity
+ Love
+ Rain
+ Vurnable
+ Smiley
+ Creation
+ Sparkling
+ Serene
+ Melting
+ Twilight
+ Crescent Moon
+ Enchanter
+ Radiant
+ Crytalized
+ Blushing
+ Trinity
+ Pillars
+ Illuminated
Hanging Up on Jessica
Posts: 665
Joined: Fri Aug 15, 2008 11:21 pm
Location: In Texas, Building An Army Of Newborns
-precarious
-lucrative
-hallelujah
WARNING: EDWARD CULLEN IS NOT EFFECTIVE BIRTH CONTROL! E<3B
Wandering Through Town
Posts: 34
Joined: Thu Nov 27, 2008 11:56 am
Location: Austin, Texas
Contact:
oh so many but i cant remember them!!!!
Pandemonium
Charlatan
Crystalized
Bubbles
nimble
poinsettia
Neophyte
reticence
maneuver
polyester
incomprehensible
Zipper
and more and more that i cant remember... I love words