Moderator: bac
Mesmerized by her own Dr. Cullen
Posts: 1573
Joined: Thu Aug 14, 2008 10:33 pm
Location: Lookin' super cool in my Wonder Woman shirt
Contact:
Are you going to Creation Entertainment's Twilight Convention in Orlando, FL?
Here is the link to the Convention
details
.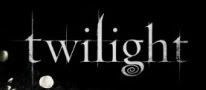 by Laniyeah on photobucket
---
Has Caught Sight of Edward
Posts: 1040
Joined: Thu Feb 04, 2010 11:02 am
Location: Sparkling in the Sunshine State
Contact:
Well, since I requested the topic I guess I better start.


I'm a Central Florida resident and am considering attending this event. If you think you will, or might be, going to the Twilight Convention held in Orlando this December leave a reply. Maybe we could all coordinate or at least plan to see each other there??


---
I will be going this weekend. I did Gold Circle, though.

If anyone is going, certainly leave a message here.
---
I had posted on another topic Events Lex Admins Attending that Pel (Laura) and Be My Escape (Jen will be in Orlando.

They are both gleefully packing right now, preparing to leave the Northeast that looks to have temperatures in the 20's and 30's for Sunny Orlando.

Be sure and say hello, they'd love to know you are there.
Noli improbos sinere te conterere
---