Moderators: December, Bronze Haired Girl, una
Mesmerized by her own Dr. Cullen
Posts: 1573
Joined: Thu Aug 14, 2008 10:33 pm
Location: Lookin' super cool in my Wonder Woman shirt
Contact:
If you LOVED The Twilight Saga: The Official Illustrated Guide then leave your review here.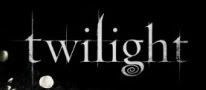 by Laniyeah on photobucket
Making beautiful music with Edward as only I can
Posts: 5119
Joined: Mon Dec 08, 2008 9:25 am
Location: Rob's HalfwayHouse, shacked up with some FicWard.
I absolutely loved loved loved this guide. There was something so fascinating finding out all of the backstories we never saw, as well as seeing the stories we had seen in a bit of a deeper or more developed context. I'm also very very impressed at the organization of the Guide. It's set up perfectly for someone who is as borderline OCD as I am.
"Directing 7 Cullens at once=herding cats" :ROTFLMAO:
C-Dubs is TwitterRoyalty


Turning Page is Gospel~Ashley=MiniMe~HHBS
Settled in Forks
Posts: 9
Joined: Sat Apr 09, 2011 1:31 pm
I HONESTLY love this guide ! There was so much that I was impressed by all the info and it was great and interesting back ground stuff. And I love that she left some things unanswered. Who has the answers to everything really ? Leaving things open can be a good thing too. I love love the new stuff ! IT WAS WORTH THE WAIT FOR ME !
Ignoring Renee's E-Mails
Posts: 715
Joined: Mon Sep 13, 2010 9:37 pm
Location: Leah's hideaway
I love it. Thank you, SM, for giving us so much good info in the background stories. Love Alice's story, and I was thrilled to see so much background on James, Victoria, and Laurent. So many questions answered, including info on what was happening after the attack by James.
Did Laurent approach Victoria, or did she approach him while Edward was away? How did they hook back up again? These are questions I was dying to know...and now I know.
"It will take an amazing amount of control," she mused. "More even than Carlisle has. He may be just strong enough…the only thing he's not strong enough to do is stay away from her. That's a lost cause."
Learning to Love Green
Posts: 93
Joined: Thu Dec 03, 2009 8:54 pm
All in all, I'm a huge dope when it comes to backstory information in regards to almost any large fantasy series. I've read Tolkien's Silmarilian, of which basically told the ENTIRE history of Middle Earth from creation to destruction, as well as others of its nature. So picking up the new Guide was a no brainer. For the most part, Meyer answered just about every question I had save a very important one...

I was really hoping that Meyer would go into at least some detail to the mythology as to how vampires came into existence. In Eclipse we are treated to the werewolf mythology of the Quiluete Nation and while it may be real or not (in regards to the story), it does give a reason of existence to the werewolves. For the vampires, you don't any such treat. Are they the Nephilim (Hebrew legendary hybrids between mortals and fallen angels), or are they the wasted seed of Adam (ties to the lore surrounding the vampires Succubus and Inccubus).

Other than, it is a great read, and more importantly for those interesting in writing fan fiction, they can't ask for a better source to plot their stories w/o contradiction Meyer's mythology.



Teaching Nessie all she needs to know
Posts: 1924
Joined: Fri Jun 05, 2009 9:38 pm
Location: Missing my HH SISTERS but loving all the great memories from HH CON 2012!
I haven't read very far into it yet...I've only just finished the SM interview with SH. But, I LOVE LOVE LOVE so far!! This book is going to bump up my fanfic writing tremendously. I will be able to stop second-guessing myself on a lot of the points I've been kind-of shaky on in the past. I am also excited about reading all the backstories and outtakes. Like Caryn, I love the way it's organized. I'm a tad bit OCD myself.
Settled in Forks
Posts: 6
Joined: Sun Mar 06, 2011 10:14 pm
Location: USA
I really loved it too! It was so interesting with all the biographies and genealogy charts. I'm glad I bought it.
Settled in Forks
Posts: 13
Joined: Mon Jul 11, 2011 6:31 am
For sure, the
Guide
provides extra background info and more. It embellishes the already-known story, adds special details - it is not meant to tell a new story, a disappointment stated by some readers.
The
BEST
most
UNIQUE
angle of the
Guide
is that the Author has told readers
the honest story of how she wrote the story
. Book series' like Twilight Saga have encouraged other people to read, write (poems, songs, stories), and shows people how to better appreciate the plots/characters of other favourite fiction books. This
Guide
provides Timelines, Plot Sequences, Character outlines, and more - I do not know of any other author who has been as generous as that. Whatever you do, don't underestimate the power of the
Guide
! It is a one-of-a-kind book that is much more than a 'Guide', it is more like an Encyclopedia of 1000+ creative writing courses (worth thousands of $$$) rolled into a single book, just for you, to inspire you.
I feel like it took forever for the guide to come out, but once it did I was pretty excited. I actually didn't even know it had until I found a copy of it at a K-Mart. I really love reading the back story about characters, so it was great. I think it adds more to the stories when you know that stuff. Some of my favorites was reading about the Volturi. So yeah, it took a while but I really, really enjoyed it when I got it.
Finding a Nice Guy for Angela
Posts: 971
Joined: Sun Sep 30, 2012 1:49 am
Location: United States
I loved this!! I got it at the library at first but finally caved and bought it..I found it fascinating and so much fun to read all the back stories of all the characters, especially Emmett's!